Secret Santa Gifts Under Rs. 500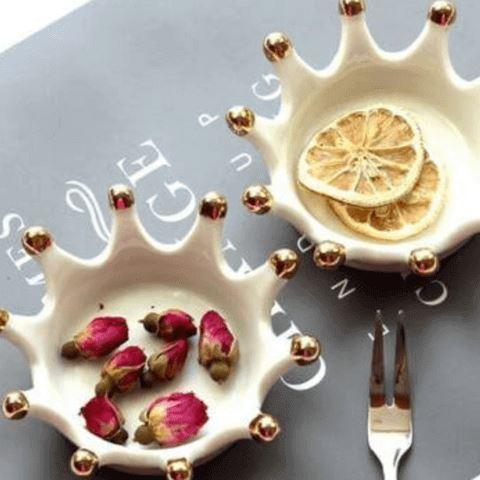 It's that time of the year again- With Christmas around the corner, we're all going be roped into playing Secret Santa. Now, this little Christmas ritual is definitely a lot of fun. But sometimes, picking the right Secret Santa Gift for your colleagues can be a little difficult or nerve-wracking. And so, we're here to help!
Check out our best Secret Santa Gift suggestions for a great gift-giving experience.
If you have a colleague who loves cool stationery, this feminist notebook is a perfect present. Its quote "The Future is Female" is inspiring and empowering- a 'woke' gift indeed! It is the perfect place to jot down lists, notes or makes sketches. A must-have for the workplace.
You can never really go wrong with socks. And when the socks are as cozy, cute AND comfortable as these ones…we all want a pair…or two! They will keep your feet toasty on a rainy evening or a chilly morning. These high-quality socks are sure to be cherished anyone for a long, long time.
This phone cover might just be the classiest one you could find. It is minimal in design and looks elegant. It comes in two colours, both which can go well enough with any kind of attire! So if you know someone who loves all things elegant, this phone cover is a great option for a gift.
Women love their jewellery. However, sometimes keeping all of one's jewellery intact and insight can be a little difficult - which is exactly why this Queen Jewellery Holder is a fitting gift. It looks elegant and is fully functional- it works well in keeping rings and earrings safe and ensures that they don't get lost. It is a great keepsake anyone would love to own.
With high pressure jobs being common today, it is only normal to face anxiety and stress on a daily basis. This coloring book set is just what one needs to relax and unwind. It takes one back to simpler times of their childhood and gets them feeling nostalgic.  It makes a really cute, unconventional gift. At the same time, it shows just how much you care.
These paper clips are the ideal gift to get for any DC fan. They are a cool collectible item and interesting stationery anyone would love to own. They can be used as paper clips, book marks or just to decorate one's desk!
The beautiful green cover of the Merry Christmas pop up card is tranquil and hints at the scene inside. Once opened a Christmas tree emerges from the center of the pop-up card. A beautifully decorated Christmas tree is at the center and is surrounded by wrapped Christmas presents. Beautifully detailed and reminiscent of a collectible Christmas tree, this pop-up card is breathtaking. 
The word 'hustle' seems to be everyone's anthem today. So if you could get a pair of socks with this motto written on them, why would you hesitate? These socks are just the right gift for a friend or a colleague. They're inspiring, motivating and look great- all rolled into one amazing gift.
9. All Things Storage Organizer
This Storage Organizer is a dream for anyone who loves Home Decor. It is a brilliant idea for a Christmas Gift - one they'd get massive use out of and hold on to forever. It has multiple pockets for all your stuff and is a minimal and cool item to hang in one's house. 



---