The Best Gifts for Every Zodiac Sign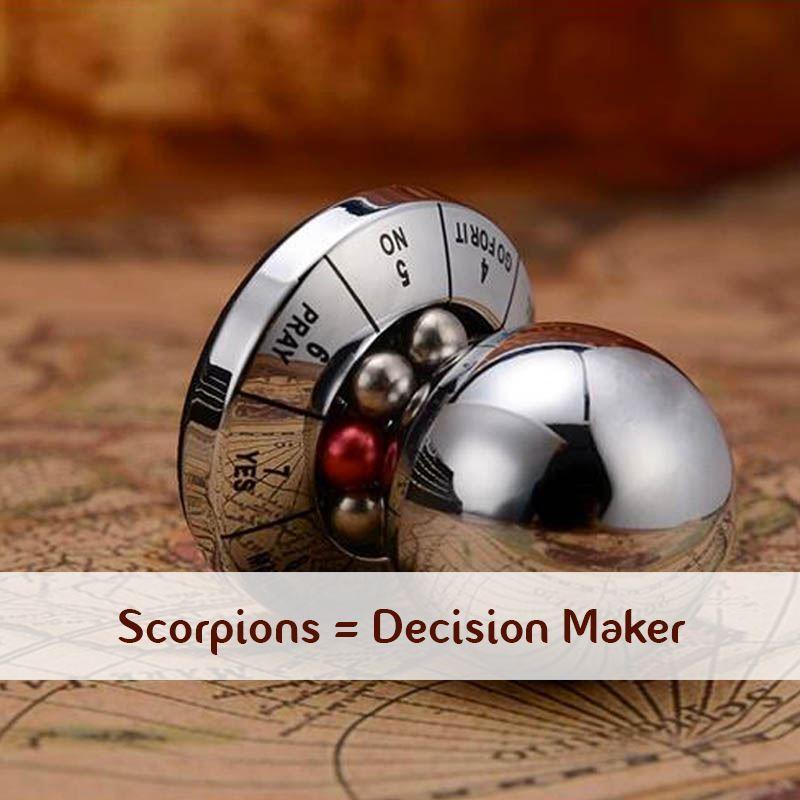 If you're  having trouble finding the perfect present for your friends, why not turn to the stars for help? We've searched high and low to help you bring delight to your friends from each zodiac sign. Check out our horoscope-approved gifts:  
1. Aries
Aries are among the most competitive of the Zodiac! Now, when it comes to being competitive and ambitious, one has to be on the top of their game! Gift your Aries buddy a Daily Planner that will help them immensely in laying out plans and tasks to be done, whether it is on a daily, weekly, monthly or even yearly basis! 
2. Taurus
A Taurus loves self-care and some regular "me-time". Whether it's spending a night spent pampering themselves and unwinding after a long week or maybe just treating themselves to delicious cake every now and then, they all have their own ways. Get your Taurus friend a pair of spa gloves to really get that self-pampering session going! 
3. Gemini 
A Gemini is the best at communication and staying in touch with everyone around them. So, it should come as no surprise that they can be glued to their phone a lot of the time. A Panda Phone Holder is pretty much the best present you could get for them- not only is it adorable, it is a gift they'd get tons of use out of.  
4. Cancer 
Our Cancer friends are deeply affected by the Lunar Cycle. So why not get them something from the starry sky? This Solar System Mug is magical to look at- it looks like a regular, old starry night at first. However, add a hot beverage to it and voila- the mystical Solar System instantly appears! 
5. Leo  
A real Leo is confident and can pull pretty much anything off. They love to stand out of the crowd and bold, fiery prints appeal to them. Get your Leo friend a set of Golden Playing Cards- just a gift classy enough to cater to their tastes!  
6. Virgo
A Virgo loves to stay organised and will go to every possible length to ensure that all sorts of clutter are kept at bay. A Foldable Storage Basket is precisely the kind of present that they would absolutely love to own and that they'd be grateful for.
7. Libra 
Librans among us are the type who are infatuated with all things pretty! This lovely Unicorn Mug is a delight to look at- it has a tiny horn and a calm, smiling face that'll automatically make you smile as well.  
8. Scorpio 
Scorpions love to ask questions and are the most inquisitive Zodiac Sign out there. Whether it's deep, philosophical questions about the meaning of life and existence, or simply researching extensively about possible dinner places - a Scorpion will always go lengths to decide! This Decision Maker Paper Weight is a gift that they'd like to own.
9. Sagittarius 
A Travel Scratch Map is an excellent gifting idea for a Sagittarian- a true traveller at heart, a global citizen, anyone belonging to this zodiac sign would simply love scratching off the countries and cities they've travelled to from this exciting map.  
10. Capricorn 
A Tea Pot Set makes for an apt gift when it comes to the neat and tidy Capricorn. With 4 little cups that have their own perfect spots in the Teapot's exterior, this set will appeal to the neat freak and minimalist in a Capricorn's heart.  
11. Aquarius 
An Aquarian is quirky, one of a kind and loves all things creative and colourful. Why not get them an Ice Cream Bath Sponge that matches their fun personality?  This Bath Sponge is a fun little addition to any bathroom. After all, an Aquarian can't do 'boring'! 
12. Pisces 
Pisces is symbolised by a pair of fish. A perfect gift that falls in sync with the sign is this Mermaid Tail Blanket! It's snug, cosy and looks absolutely fantastic. Just the perfect gift to make your Piscean feel pampered and cared for.  
Finding the perfect gifts for people you care about goes a long way in getting your feelings of love and affection for them across.  
Happy Gifting!  
---