Top 10 Newborn Gifts Ideas For Your Baby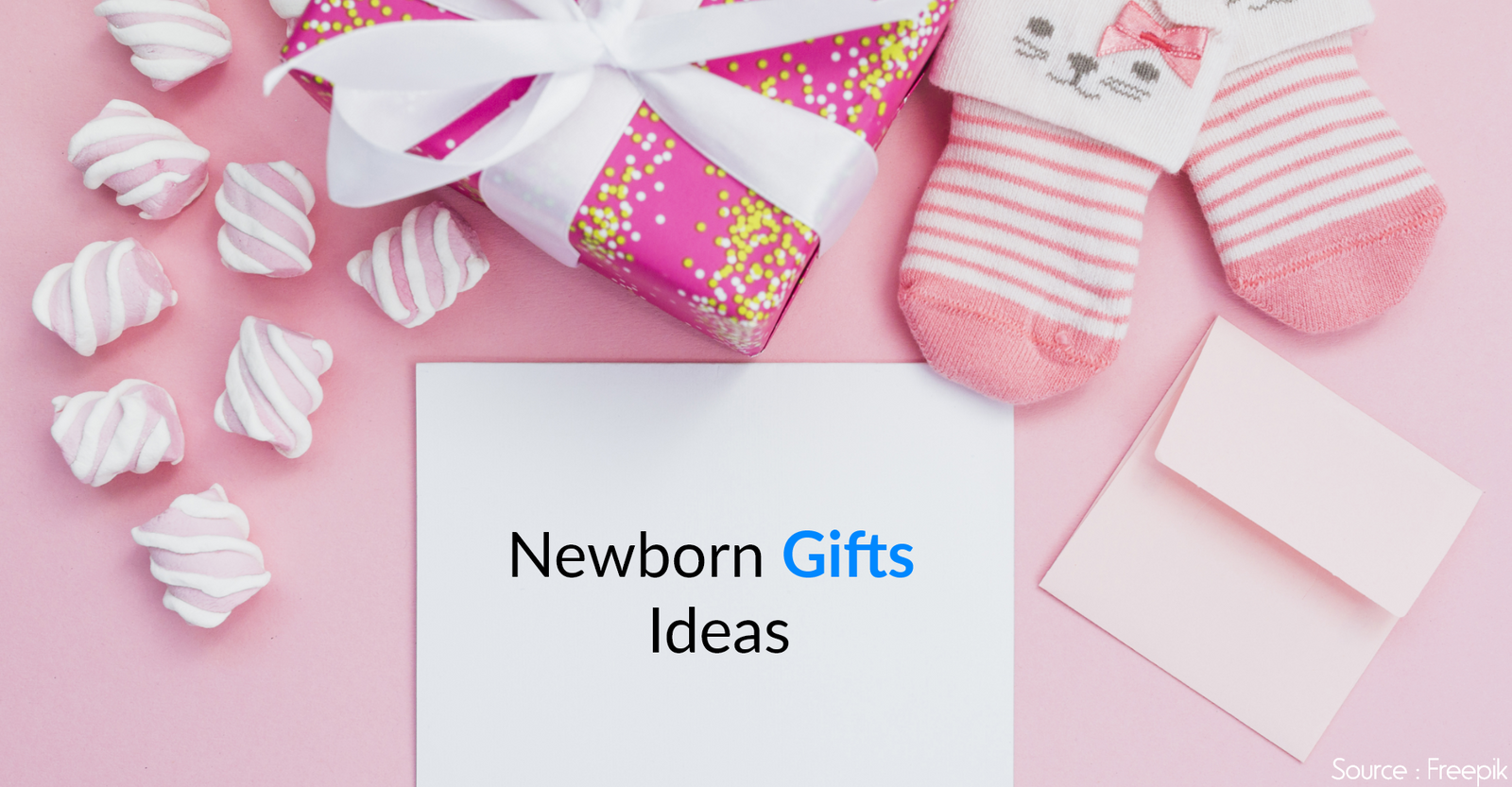 Newborn Gifts
We all get excited and thrilled over the idea of newborn gifts. I mean, once you explore you find all things adorable. However, ideally, you should give something useful and thoughtful that can be used in real time for the baby. So, instead of going gaga over huge soft toys and cars or dolls for the baby, opt for simple gifts like clothing sets, accessories, and other thoughtful gifts.
Read on to explore some of the best
newborn gifts ideas!


Top 10 Newborn Gift Ideas That Are Gender-Neutral

Diapers: Please tell me you haven't come across Moms who don't rage about the extensive amount of money that goes into buying diapers for the baby! Some even prefer ordering online at Amazon to going to an offline store because of absolutely no discount. So, diapers are the most useful newborn gifts that you can give to a baby or technically to the parents!.




Clothes set: I mean, how could we resist buying some clothing sets for the baby for the fact that he can never have enough clothes? With an array of beautiful and soft baby clothes available, this makes one of the good gifts for infants.




Baby carrier: My third favorite and probably the first one on the list of useful newborn gifts, is a baby carrier. But, unlike clothing sets or diapers, you must make it a point to convey to the parents of the baby that you want to gift a baby carrier or directly ask if they got one. Typically parents tend to collect these useful items before the baby is born, so it would be a wise decision to check with it before buying.


Chemical-free bath products: That petite and tiny bundle of softness would require products as delicate as him/her. So chemical-free bath products are an ideal choice among infant gift ideas.


Baby Wrap Blanket: Another good example of a useful newborn gifts where a baby wrap blanket is genuinely a thoughtful gift that holds immense value and practicality.




Feeding essentials: There are various kits available that are curated out of all the feeding essentials a baby needs. Although not right after the birth, 6 to 7 months down the line, it is going to be of enormous use.




Travel Kit: Oh god! Ideally, this should have been on top. A baby travel kit is more dearer to a mother than anybody else. Only a baby travel kit has the power to replace her makeup kit, so one of the great newborn gift ideas.




Rattle Toys: Suggest me something that works as fine as a rattle toy in calming the baby down. It's like every family member grabs it in split seconds to stop a baby from crying. And, it works. One of the smart newborn gifts ideas that the whole family will thank you for.




Preserve Your Memories By Giving Customized Newborn Gifts


●       Scrap Book: I know it's old school but you know its importance right?

Building a scrapbook for parents for their children could be the most fun thing to do. You can simply get a customized scrapbook to preserve your baby's first smile, movement, and other meaningful memories.
Personalized Newborn Baby Calendar: Welcome the newest member of the family with this Personalized Newborn Baby Portrait Frame by Bigsmall. A constant reminder of the blessing showered by the almighty!

Things To Consider When Picking A Gift For a New-Born Baby


It Should be useful: Of course, you don't want to give a huge giant teddy bear to a newborn baby. Now, that sure does look cute and is also of use maybe 1 to 2 years from now, but you must opt for something useful that can be as normal as a pack of diapers and wipes to something extraordinary as a baby crib.
It should not contain harmful chemicals: You have to be a little extra cautious with the core aspect of the gift you are searching for good gifts for infants. It has to be free from harmful chemicals and stuff.
It should be unique: One of the challenges you will face while brainstorming infant gift ideas is that almost every other gift option might have already been explored and exhausted by others, so you will be sure, that yours stands out from the rest!

Conclusion
We have explored through some unique and useful newborn gifts ideas that you just cannot go wrong with. You have to be a little mindful of what you get for the baby. Something for the Mom or Dad that will help them in this beautifully hectic journey wouldn't hurt. So, once you get something for the baby, you can double the joy by gifting the parents too like that of some personalized gifts such as Personalized Caricature Wooden Print With Easel or Caricature Wooden Fridge Magnet from Bigsmall.
FAQ
1. What are some top choices for newborn gifts?
The top choices for infant gift ideas have been comprehensively covered in the blog. However, here are some of them:
Pack of diapers.
A curated baby essentials hamper.
Rattle Toys.
Baby carrier.
2. Should you visit with a gift for a newborn baby?
Yes, it is a token of love that you will present to him and would also double the joy of the parents.
3. Are Bigsmall newborn gifts safe for babies?
Yes, Bigsmall is this leading online gifting destination that serves the purpose of all age groups. So, the newborn gifts that you buy from Bigsmall are meticulously crafted and are safe.
4. How much time will you take to deliver the newborn gifts?
Online Paid orders are shipped the next working day and are mostly delivered within 2-5 working days from the date of dispatch.
---