Unique Birthday Gifts for Sister to Blend Well with her Fancies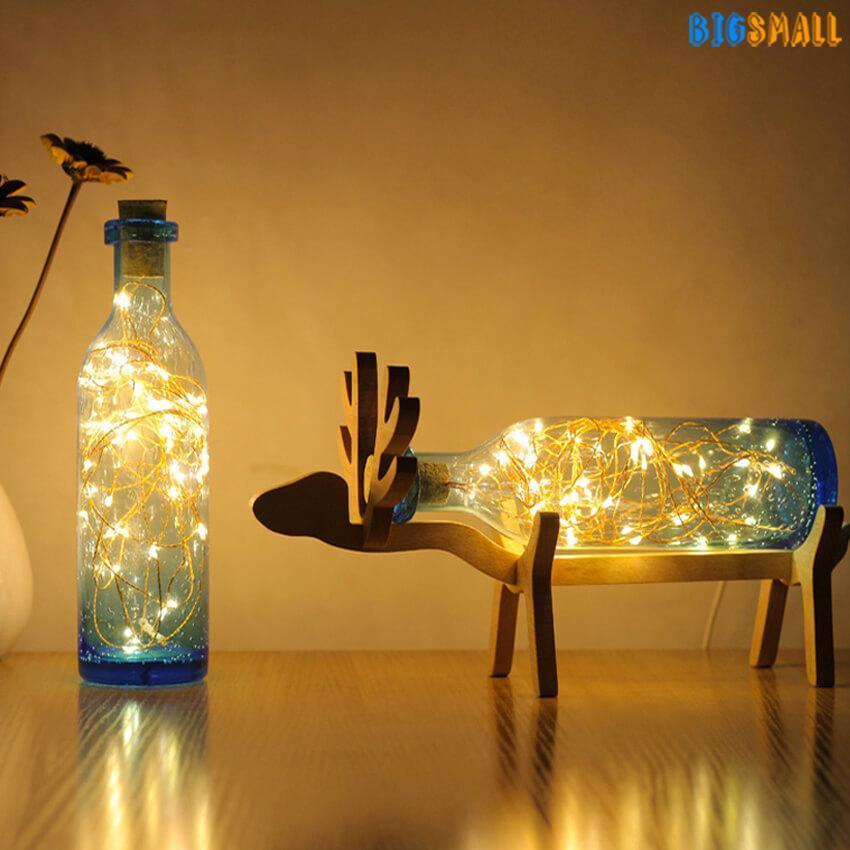 Every sister is unique in her own way as they are blessed with zillions of qualities to make sure that everyone at home is doing fine. So they are the most favoured ones in the family and no one can ignore their wishes. And for all of their big and small efforts in binding the family together, they deserve an extremely amazing gift on their birthday. Depending upon their nature, we have listed some of our unique gifts to help you in finding the best one for her. Go on, use your imaginative vein for the most creative gift for her!
For the home decorator sis!
Girls love to decorate their homes and for that, they might spend huge sums of money in buying home decor items or unique kitchen accessories. Isn't gifting her with something she loves a great idea? If you are looking for such online gifts for sister, we have got some of these right here.

The Reindeer Lamp is an amazing room decor item that you can place in the hall or bedroom to enhance its outlook. The design of the lamp is an eye-catchy one and is perfect to provide a soothing glow to your space. Also, this DIY lamp has got a wooden frame that provides it with a structure of a reindeer and helps to place the bottle. Now, wouldn't gifting this to your sister be an amazing idea? It would appreciate her love for home decor and let's not forget just how captivating its beauty is.
For the coffeeholic Queen!
Many people have a huge fancy for coffee and so for their mugs. If your sister is one of those who loves her unique coffee mugs then this Queen of Everything Mug is a perfect pick for her birthday. Deep down inside every girl, there is a queen inside - and it's time to cherish that with this mug. With its metallic, crown-shaped handle, it will remind her of her worth every single time she holds it aloft! It's time to say kudos to the queen!
For the pampered kid!
Sisters are the most loved members of the family as they are the ones who bind all the members of the family together. And so everyone cares about their wishes and makes sure that all their demands are met. For such a sister, it would be good to gift her some of those stuffs that would make her feel pampered.
Go the extra mile and make her room extra dreamy by introducing this beautiful Feather Table Lamp to her that can be controlled by a remote. Perfect for the soothing night vibe and light, you can also set the lights up all year round. She's bound to feel happy with this one. And do not forget to go through the magical lamps we have, you might end up loving some of them very much.
Girls like to be surrounded by cute and beautiful things and so they make sure that even the daily use articles look attractive. How about buying her this Panda Shaped Rug which will make her exclaim with joy? Sounds like the perfect birthday gift idea for her. It is not just a showpiece because it can hold 7 times the water of its own weight and has got anti-slip properties to bar it from moving, making it a safe bathroom wear.

These gift items are sure to solve the purpose of finding some of the unique birthday gifts for sister. But if you are still unsure that these would be liked by her or not, then you can visit Bigsmall.in and go through all our products to get the best one for her. We are sure you wouldn't want to disappoint your sister, especially on her special day and we are here to help you out. You can get these gifts delivered at your doorstep without any kind of glitch.
---