5 Unique Christmas Gift Ideas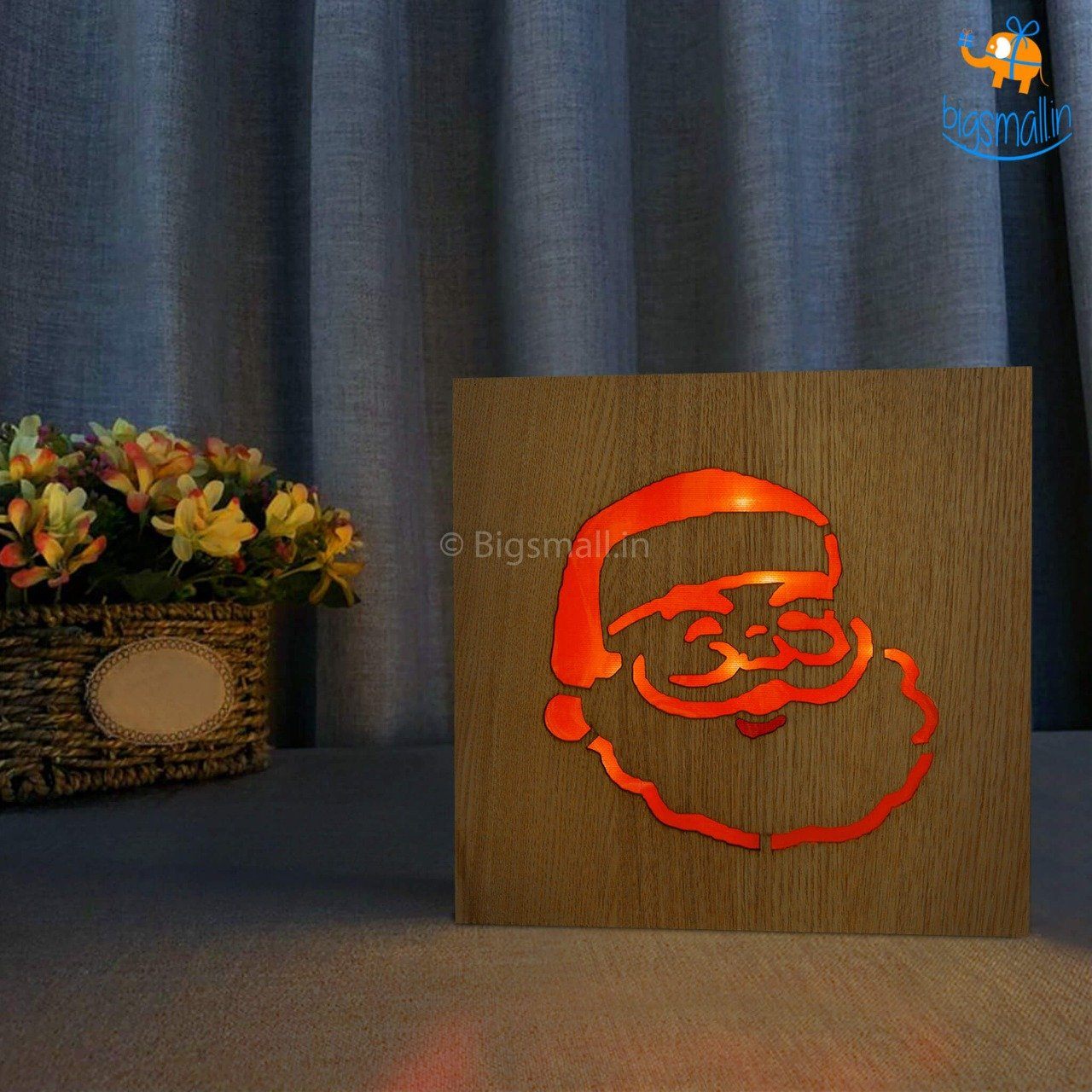 Ho ho ho!
It's almost that time of the year when everything around you is white and red, welcoming Santa Claus back into our lives. No second guessing here, it's Christmas time, and time be merry again. With other hassles going on, Christmas shopping is hectic enough without having to guess what the special woman, man or friend on your gift list wants this year. The Christmas trees have to be decorated, new cutlery to be bought, and the most important task of all, to find Christmas presents for your dear ones. Like many unusual gift ideas, here are 5 unique Christmas Gifts for Friends or even Secret Santa gifts!
Made of wood, this eco-friendly lamp runs on batteries. The perfect gift for the friend who can't wait to know if he/she has been good this year, reward them with this cute lamp. It comes with an integrated hanging hook and can be hung on the walls or kept on the mantelpiece. Searching for some Christmas gifts for girlfriend? Try the Weekly Earrings Gift box - 7 pcs to sort out her ear bling needs once and for all.  
 When Santa comes whooshing through the chimney this Christmas, welcome him with you and your friends building the most festive puzzle, the Nativity Scene Mechanical Puzzle. A tribute to the Christmas tradition, carry the true spirit of holiday with you with this intricately curated piece of art. It is a heart warming display showing newborn Jesus in a stable with Mary, Joseph, an Angel, and the three wise men. A humble and tender design implemented in wood that best celebrates the birth of the divine child of Joseph the Carpenter, it would make a beautiful Christmas gift. 
Now, what could be a cooler gift than the gift of your time? A symbolic representation of it maybe! Give a loved one the Tanker Desk Clock and watch them go all red with glee.  
This Christmas brighten up your room and make it more cheerful with the adorable Panda shaped Rug! Cute as well as super soft, it is sure to give your room a whole new look! Handmade from real sheep wool, this rug has his own charm. 
Feel like a Santa in these warm and super soft plush avocado shoes. They're nicely cushioned and will fit snugly around your feet. The plushy slippers are a one-size-fits-most slipper, and the sole measures 9 inches. The shoes will keep your feet warm and make you feel you are in comfy-land. They also make a super cosy Christmas Gift for Boyfriend!
While this blog gives you 5 great Christmas gift ideas, here's a complete list of unique Christmas Gifts you can buy in India.
Ho ho ho! We are waiting for you Santa!
---