Unique Christmas Gifts that make your Kids Super Happy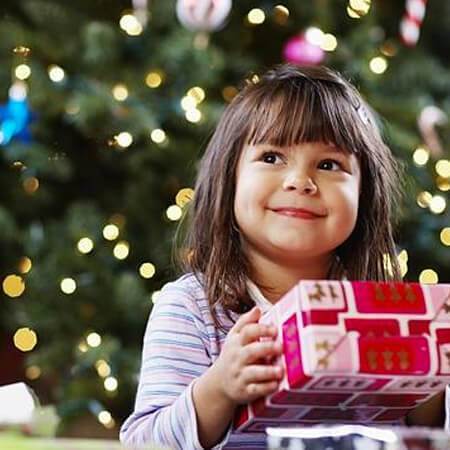 Christmas is the festival of gifts. Reindeers pull the grand sleigh of Santa Claus as he visits homes dropping the most creative gifts.
But why should Santa have all the fun? With unique gifts being rolled out every day on BigSmall, you will never fall short of unique Christmas gifts online that make your kids super happy. Are you excited to have a look at them? We are sure you will end up shopping. View the entire collection here: Gifts for kids. 
If your kiddo is a fan of all things Disney, they will surely love the Beauty & the beast Action Figure. Belle is extremely easy to carry around and absolutely adorable to play with. With its flat base, it can empower your kid's desk, nightstand or mantle. Do check out the Bobbleheads collection to pick another favourite for your kid.

Are your kids too notorious that they leave everything scattered around the room? Drop your worries about how to discipline your kids as a cuddly organizer inculcates good habits in your kids. Let your kids frolic around in more space as the organizer handles all your kids' belongings from books to laundries to toys to shoes to everything. For the most unique storage organizers to teach the kids the value of being tidy and at the same time, being extremely fun, check out this collection.
Kids often cook up weird excuses for not submitting their assignments on time. Gift them the Unicorn Ate My Homework Notebook and let them know with such a cute notebook in tow they wouldn't need to think of more excuses! Oh, and for the cutest notebooks, have a look at the beautiful notebooks we have.
Dreams will come sailing right from the skies into your kids' room with this unique Christmas gift that will make them super happy. Night shelf, walls or even tables will invite this gift with open arms. And if you're a fan of the beautiful night lights and lamps, your search has reached its destination with this super cool collection.
Stock up supplies in style, make way for this adorable stationery holder and keep them safe and tidy. Choose the city that you love the most or collect them all. 
Solid and rustic to the tee, this uber-chic desk clock will look great on your kid's table. Assemble the gun on the screw provided on the timepiece. This fun product would make for a lovely gift for kids who are late to school. Oh, and did you see our vintage clocks?

 All work and no play will make your kid a dull boy. But no way with this rubber pad notebook. Getting a break from studies does not mean running away from study table. Your kid can be very much at the desk and play and then return to studies at the earliest. We bet there is no more amazing way to mix study and leisure for your kids.  

Delight your kids with a unicorn hat that caresses them with a plush touch and transforms them into their favorite mythical creature. Easy to wear and easy to maintain, this can be a perfect gift for your loved little one this Christmas. 
When was the last time your kid played 'horsie' with you? Or wait…when was the last time she played comfortably? Maybe never! Because you missed this dad saddle for your kid. Give the best horse ride to your kids with this fully powered dad horsepower vehicle at home. 
Who doesn't love unicorns? This magical looking mug is a delight from our very unique mugs collection and will leave anyone beaming with joy! Its pretty pastel colors and beautiful design will leave your child gushing and it is sure to remain their favorite for a long, long time.
These are just a few unique Christmas gifts that are sure to make your kids super happy this year!
Happy Shopping!
---