Ways to Celebrate Your First Valentine's Day with Your Husband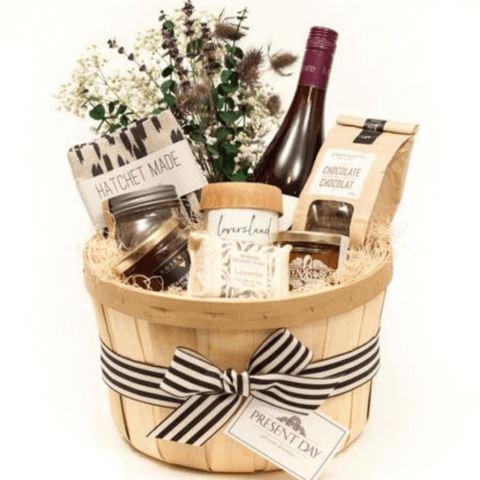 If you are someone who got married not too long ago, we're sure you're super excited to celebrate your first Valentine's Day with your husband. After all, a great way to keep each other happy from the very beginning is to shower love and affection on each other and show your partner just what they mean to you. Whether you do this with the perfect Valentine's Day Gift or through other acts of love, what matters is that you leave your partner feeling special and content. Celebrate your love and togetherness!
Here are our favourite tips to help you celebrate your first Valentine's Day with your partner and make it a memorable affair:
Write a Love Letter

Credits: https://www.huffingtonpost.co.uk/
Often, expressing your emotions and feelings through words is the best way to go about it. Write an old school love letter for your husband or wife, expressing your ardent love and desire for them. You don't need to be a poet or a write for this- just make sure that you don't hold back in expressing yourself and this simple act will definitely bring tons of joy to your partner instantly.
Make a Gift Hamper

Credits: pinterest.com
Valentine's Day Gifts are a big deal, aren't they? Whether you go with classic flowers, chocolate and jewellery or opt for something more unconventional, you can be sure that this first Valentine's gift is going to be remembered by your partner for a long time…or eternity! So why not give it all you got? Make a Gift Basket filled with things that you know your significant other will be pleased to have. Pay attention to creative packaging and voila- you will have the best Valentine's Gift Hamper ever. And if you would like something that is already done up for you, may we suggest the Be My Valentine Gift Set?
Plan a Romantic Getaway

Credits: www.afrotourism.com
Take the day off and go travelling. Whether the two of you love relaxing by the shore and getting some sun or are more adventurous and would prefer taking a hike, a romantic getaway according to your preferences is a great idea for Valentine's Day. You could also go for something more challenging such as a trek or scuba diving….after all, you want to make this day as memorable as you can.
 A "Pamper Yourself" Day

Credits: https://catalinaseaspa.com
This might just be the perfect day for the two of you to relax and unwind on. Look for a couple's spa package. It is a great way to make sure that the two of you are left feeling rejuvenated and fresh. Unwinding together and getting a massage is a great way to build a stronger bond between the two of you as well.
Go on a Fun & Unconventional Date

Credits: http://www.swaydancechicago.com
Instead of opting for a traditional movie or dinner date, choose something more out of the box. You could take a dance workshop together, look for a couples yoga class, go wine tasting, go bowling…the possibilities are endless. Choose something that both of you will definitely enjoy and remember fondly forever and ever.
Keep Things Simple

Credits: amazon.com
Sometimes, less is more. Valentine's Day, especially the first celebration after marriage, can be stressful and cause quite some pressure. If you've got a partner who doesn't like being overwhelmed and would prefer something lowkey, do things their way! Instead of choosing a giant, lavish card along with a huge bouquet of flowers, just get your partner a single rose and a funny card that'll make them break into a smile. Spend some time listening to music, order your favourite food and binge-watch your favourite show- what could possibly go wrong? Looking for amazing gift options? View the entire collections here: Valentine's Day Gifts for Husband, Valentine's Day Gifts for Wife and love gifts for husband. 
With these stellar tips, you're sure to have an amazing Valentine's Day. Let us know how it goes! 
Happy Gifting!




---