Ways to spend quality time with siblings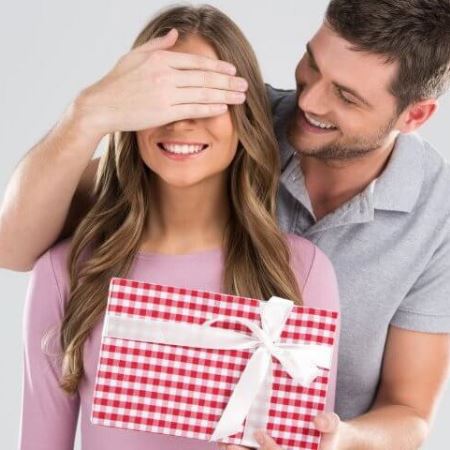 Sometimes in the rigmarole of life, we often forget the originals, the ones who have been there like forever & will probably be there till the end. Yep, we are talking about none other than our beloved siblings. This 30th of August try finding a friend in your brother/sister again. But the question is, how does one go about it? As a kid it's as simple as playing a game of catch, but as an adult with the pressures of life, it gets all the more tenuous. Reignite the joy of sibling hood in the following fun ways!  
1. Plan a Netflix marathon
Yep! If bro has access to a Neflix subscription, ensure that you guys make the most of it. Microwave a huge bag of buttery popcorns, park your asses on the comfiest sofa & put your feet up in style with Netflix & Chill Socks. If comedy is your genre, then you should probably check out totally cool series like, The Office, Arrested Development, & the evergreen sitcom F.R.I.E.N.D.S! 

2. Go shopping
What better way to bond than by indulging in some fun retail therapy?! Do some spring cleaning, donate the stuff that you don't wear, & help revamp your wardrobe with the coolest apparel & kicks in town! Or maybe you wanna redecorate your home interiors. You won't even have to step out of your comfort zones for that, because Bigsmall.in brings you the best in class products delivered right at your doorstep. View the entire collection here - Home & Lifestyle.  

3. Hit the gym together!
Put on 'em Spandex & kick up some sweat. If your bro is a gym freak, he would probably appreciate this sweet gesture of yours!
4. Paint the fence
 Put on 'em work overalls & haul out those tanks of white paint & brushes. Mark the last of the summer months with a burst of white on the home fence. Re bond as you paint the fence as well as throw some colour on each other!

5. Bake a cake!
This Raksha Bandhan indulge in some baking with brother dearest post the festivities & enjoy the fruits of your labour! Open grandma's old recipe book & pick your childhood favourite or maybe try making up something on your own. Stay creative, amp up the fun! If your brother is in no mood egg him on to try his culinary skills by gifting him the super awesome Superhero Apron. 

If your brother is a certified Potterhead, you might wanna delight him with the breathtakingly awesome Harry Potter Gift Set. You can also mention any special message you would like to accompany the chosen gift & we will write down that for you in beautiful handwritten notes! Send rakhi to your brother living in any corner of the world with our express delivery service. Curating & sourcing personality specific stuff is what we believe in, find a rakhi for every type of brother at none other than the best online gifting store!
---