What Is Aarogya Setu App & How Does It Work?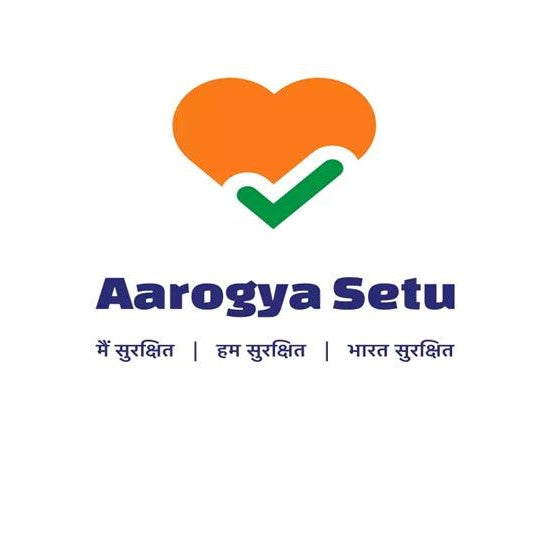 Government of India recently launched a Bluetooth-based app to track COVID-19. The Aarogya Setu App is available in 11 languages - 10 Indian languages & English. The app can be downloaded on both Android and iOS devices through Google Play & Apple App Store respectively. It is designed to keep the user informed in case they cross path with a person who tested positive for Corona-virus.

The tracking is done through Bluetooth and it determines the user's risk based on location. The app provides a tool for self-testing. The user will have to answer several questions and if the answers point towards symptoms for COVID-19, the app will send all the essential data to the government server. They can then take timely steps and initiate the isolation process, if necessary. The Aarogya Setu App also informs the user about the precautionary measures, and how to maintain social distancing.

Steps to install the app:

Download the Aarogya Setu App from Google Play Store or App Store.

Select a language.

Switch on the Bluetooth and Location of your phone.

Set location sharing to "Always"

Register

Click on 'I Agree' button

You will now be asked for your mobile number.

Enter the mobile number and the OTP received.

Now you can access the app.

Enter all the necessary information like name, age and profession as mentioned. Answer candidly.

Your overseas travel history will be asked in the last 30-day.

You can also check the volunteer option if you want. If your answer is positive, an assessment test will start, you can skip that option too.

You can now take a self-assessment test, read the guidelines, determine the risk factor and more.

The government of India is doing its part and as a responsible citizen, we should do ours. Take the necessary precautions and visit your nearest testing centre if you develop any symptoms. It is more important than ever to stay indoors now and to only go out if there is an emergency.
For more info on the app, you can read these articles on The Economics Times & India Today.
You can also get a direct link to download the app from mygov.in
From the whole team of bigsmall.in we wish for you and your family to be healthy, mentally and physically both.
---