How to rock your single life this Valentine's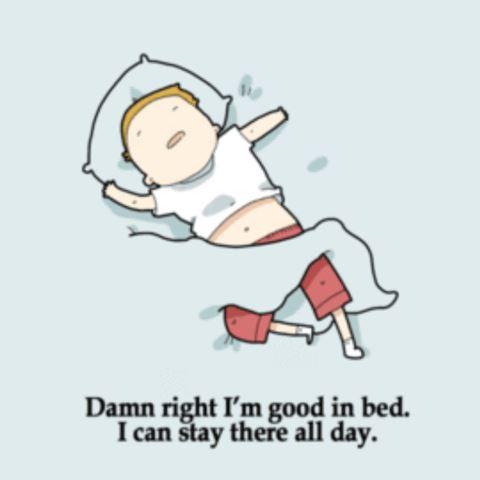 Being single on the day of love may makes you experience varied emotions. Well, no point sulking and blaming your stars. This is the time when you can actually enjoy the freedom which is denied to all those 'love birds'. Do the things you always wanted to do without having to worry about Valentines Day gifts or gifts for crush.

We give you 10 fun things you must do this Valentine's Day if you're going solo!


1. Singles Valentine's Day Party
Don't have a partner yet? Why don't you call all your single friends and have a blast instead? Spend the night with them and enjoy the single life. You never know the next Valentine's Day you may be smothered by your then valentine.



Credits: www.funnybeing.com

2. Movie Marathon
It's Valentine's Day. Your roommate is probably out celebrating the day of love (as if). Well, you have the entire house to yourself. Watch a trilogy or your favourite sitcom season and settle down to have the best Valentine's Day ever!



Credits: www.memegenerator.com

3. Sleep All Day
Since you plan to party all night long, you will need the next day to sleep peacefully. Spend the entire day doing the thing you love the most, sleep my friend! Go put on that Bunny Plush Gel Eye Mask for a sweet and comfy sleep.



Credits: www.imgur.com

4. Spa Day
Ladies, enjoy being single instead of whining about not having a boyfriend. Why don't spend the day pampering yourself? Go for a spa and have a great time or get some Spa Gel Socks and pamper yourself at home. Peace Out!

Credits: www.memebomb.com

5. Gaming
Love gaming? Well, since you do not have a partner, there is no one to nag you or complaint about loud noises. Be it heavy duty first person shooting games like counter strike or delta force, or the light mood fun games like candy crush, farm heroes saga, you can play them all without any disturbance.



Credits: www.memedroid.com

6. Spend a day with your pet
What's better than spending the entire day with your pet? The best companion ever! At the end of the day, no one can love you more than that little creature waiting to be pampered.



Credits: www.pinterest.com


7. Read your favourite book
Are you one of those book lovers who can't imagine a world without books? Valentine's Day is all yours then! Spend the day in the world of Jane Austen, Harry Potter, and Narnia. There's no stopping you, keep turning the pages! Need some suggestions? Check out this list of Five feel-good books to curl up in front of a fireplace.



Credits: www.snoops.com


8. Shop till you Drop
Have you been noticing the signboards shouting 'Sale' out loud. Go ahead, spend some cash on yourself. Capitalize on Valentine's Day offers and treat yourself instead of splurging money on someone else! After all, what's bigger than self-love? Don't forget to carry a couple of tote bags to carry all that pretty stuff!



Credits: www.gifer.com


9. Eat all you can buffets
Valentine's Day is the day of love. Now since you love yourself whole heartedly, feed the most delicious food items into that stomach. As they say "Eat as much as you want to, and if anyone bothers you, eat them too".



Credits: www.memedroid.com


10. Get tipsy
Celebrate being single, get drunk with your friends. Make fun of the in love couples sitting at a bar professing their love. Drink as much as you can, after that come back home and pass out! Love is all you need? WHATEVER
Credits: www.me.me.com


 Go INDULGE!
---