Why a 365 Daily Planner is The Perfect Gift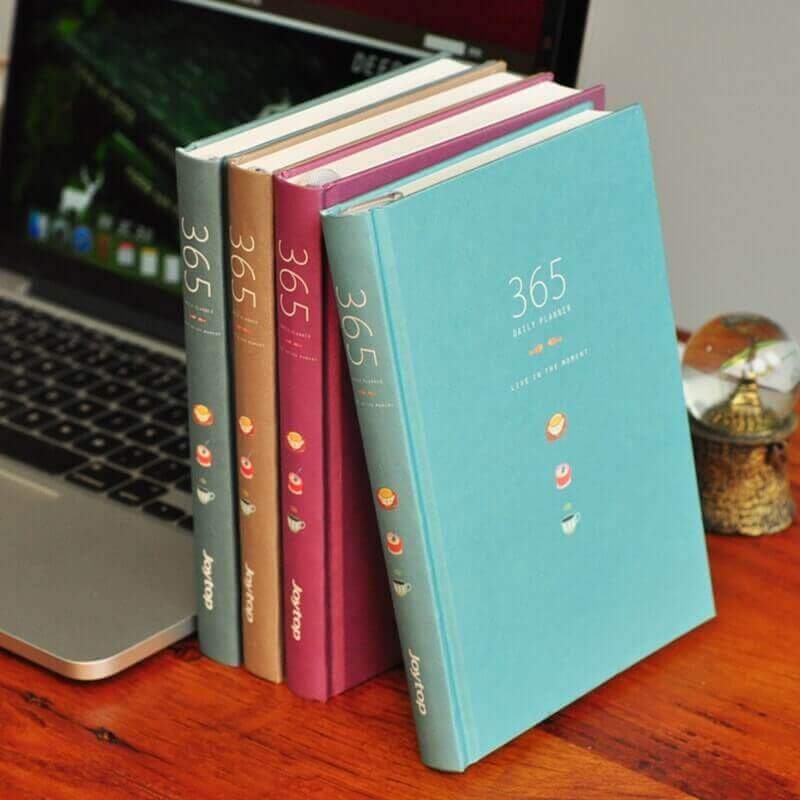 Today, we all lead busy lives. Whether we're talking about the life of a high school student, the life of a top-notch executive or even a busy mom...we all deal with stress.  
Running around, managing deadlines, ticking off tasks to do- every second is hectic! Time management can be a challenge for all of us. It is almost impossible to keep track of the neverending tasks to accomplished and daily responsibilities to be met. 
To make life a little bit simpler, a Daily Planner can go a long way! It helps keep life in rhythm, things in order and deadlines in check.  
Let us tell you how: 

 


1. Improves Time Management
Knowing and keeping track of what needs to completed on priority basis, what needs to be done second helps one juggle one's time better and also keeps the pressure of a time crunch at bay. This subsequently leads to more productivity, as tasks get completed on time and in a well planned out fashion. Having all of one's appointments, assignments or interviews in one place is a surefire way to get things done. 
2. Less Stress
Writing down all the work that has to be done and all the goals that have to met help keep any clutter away. It aids in feeling more relaxed and prepared for what is coming and what has to be accomplished. 
3. Feeling of completion
It does feel pretty good to tick off tasks that have been done from a to-do list, doesn't it? Each time you cross off an activity in your planner or mark it as complete, you'll get a joyous feeling of completion and satisfaction, thereby encouraging you to stick to your healthy ways of managing time!  
4. Makes mundane, everyday tasks more fun
When you have a daily planner that is filled with colours and attractive designs or illustrations, it makes the whole process of planning a lot more fun. With decorative tapes, stickers, bright sticky notes, you can make the whole experience extremely delightful and not seem like a boring chore at all. The right kind of planner gives you the liberty to use your creativity in full swing.  
5. Have a Record
This one is a dealbreaker. Having a planner means that you get to keep track of every thing you do. You have easy access to record all your notes, appointments, meetings and tasks. For instance, if you can't remember the last time you saw your doctor or dentist or maybe the last time you met a friend, all you've to do is flip back a couple of weeks or months and voila- there you have it, a record of the past!
6. No More Carelessness 
Gone are the days or forgetting anything important ever again. With the right daily planner, you get to set each task to a specific date or time and constantly refer it. This thereby ensures that you never miss a dentist's appointment, friend's birthdays, important payments and so on.
-> Buy the 365 Days Daily Planner
Along with this amazing daily planner notebook, there are a ton of other Creative gifts! The Daily Planner is also one of the trending corporate gifts currently offered by bigsmall.
Happy gifting!   
---