Your Sibling Deserves The Best - 11 Best Premium Rakhi Gift Ideas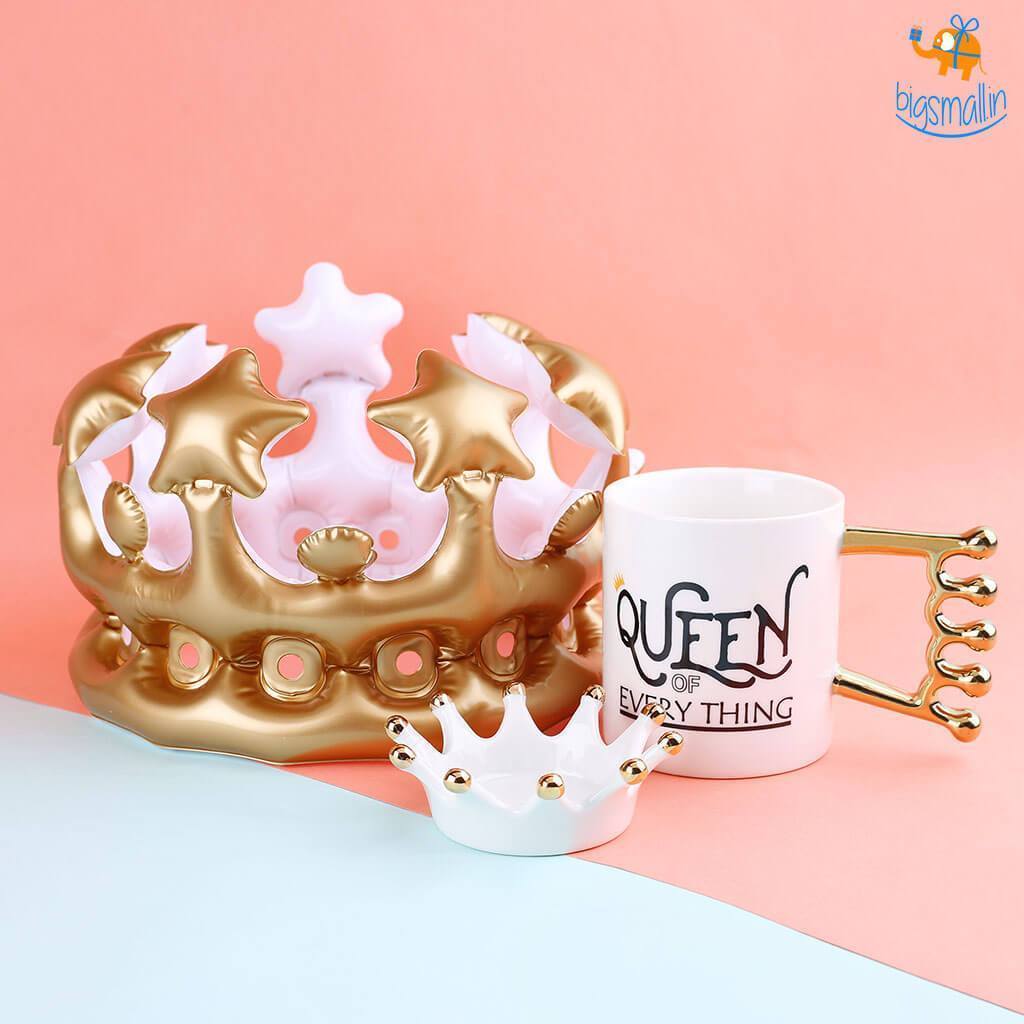 "The only person who doesn't believe that you have grown up is your mother. The only one who cannot see that is your sibling!"

In the math of relationships, all the good memories add up-to strong relationships. However, the only relationship which is guaranteed to grow stronger in tough times, is the bond we share with our siblings!
The underlying facts behind this behaviour are, that siblings possess an intuitive understanding of each other. This is also the only relationship where there is absolutely no judgement about the other one. Doesn't this make your sibling a very special person? A person who has the power to stir up your emotions like no one else, and know everything about you in terms of character and habits.
The relationship between siblings and the tradition of celebrating Rakhi has evolved in all its dimensions. However, the only thing that remains unchanged is the tradition of presenting your sibling with something special. With Raksha Bandhan coming up fast, we're sure you're looking for the best Rakhi Gifts you can find - be it rakhi gifts for sister, or your brother. Here is our special curation of 11 premium gifts to give to your sibling this Rakhi - after all, they deserve nothing other than the best.
1.

 
Queen Gift Set
:
Whether brothers acknowledge it or not, sisters have always made their lives easier. It's high time that brothers acknowledge that sisters always take charge and help their brothers out - regardless of whatever it may be with.
It's finally time for brothers to acknowledge their sisters are indeed royalty - crown them with the Queen Gift Set. This must-have Gift Set has a Queen coffee mug to start her day the right way, a jewellery holder for her prized possessions and of course, her Crown! 


2. Nemo Kids Blanket:
Blessed with a baby sister and can't wait to spoil her this Rakhi? Well, here is the perfect gift for your little troublemaker. She will have the same expression and glee on her face you had when you saw her for the first time!


She will never get bored of this gift - this fish tail is bound to stay with her even when she outgrows it as her most prized possession. A perfect Rakhi Gift for Kids.

3.

 
Unicorn Plush Slippers
:
A perfect landing platform, for your drama queen sister who is always in the air. These Unicorn Slippers are comfortable and cosy, just like the bond you share. 
These are designed with just the right colours and a spiral horn to complete the feel of true unicorn magic! P.S: The next time she plans to hit you with her slippers, cherish the plush touch and enjoy her annoyance. 

4.

 
Italian Martini Glasses
:
The only Eureka moment in a Household with siblings is, when both of them agree to the same thing. One of those rare scenarios is of holding a house party when your parents are away! These Martini Glasses are as cool as your relationship with your sibling and will make a perfect gift for them. 





These glasses are absolutely perfect for hosting a friendly way get together, or for bottoms up at the next cousins night. These Martini Glasses are perfect to add colour to your relationship - and you also get the credit for the success of next house party. 

5.

 
Luxury Playing Cards - Set Of 2
:
Your sibling is your first playmate. Indoors or outdoors, you both have been each other's partners in crime and have shared a lot of memories. From teaching the younger one how to play the game, and then fighting with each other to who cheated in the game.
Take your game stats to the next level with these rich and classy luxury playing cards. Packed in an attractive wooden box these luxury gold foil and silver foil playing cards deck are made of high-grade gold and silver foil with deep embossing on the surface. Enjoy a game with the whole family or teach her some new tricks. You are bound to have a good time.
6. Unicorn Hoodie Neck Pillow
:
If your sister is a normal person, it's almost certain that she's unicorn crazy. Does she also believe in funky dressing, for no reason whatsoever? Then get her off your back - with this perfect Rakhi gift - something that'll make her look like a unicorn - the Unicorn Hoodie Neck Pillow.




Now she can look like a unicorn whenever she travels and bonus - she'll also get a good rest during her journey.

7.

 
Mermaid Gift Set:
If you guys are brothers and sisters, you are as distinct as the north pole and south pole - and have extremely different choices and interests. With Rakhi around the corner, the brothers are having a really hard time in finding the perfect gift - for the most imperfect human in their life. But call SOS, call Mermaid Gift Set - one of our top Rakhi Gift Set picks.


This gift set comes with a 3D Mermaid Tail Mug which is soon going to be her favourite way to kick start her day. It also comes with a set of 7 mermaid-themed brushes each suitable for their own purpose. Don't forget to take away all the credit the next time she looks pretty!


8. Unicorn Teapot Set
:
This simple gift is sure to touch her heart and bring out glee - in her the exact same way she got irritated at the simple thing you did just an hour ago. Needless to say, this set also comes in her favourite colour and will be her only choice the next time she indulges in her "Me Time". 




This set comes with four cups - giving you a chance to sneak in with your demand for a good cup of tea and lots of gossip. The set will be the perfect partner for her evening cup of tea. 

9.

 
Reindeer Lamp
:
Just as your bond, this gift speaks for itself. A perfect piece of decoration for the super tidy room, next to your messy dungeon, is an enchanting Reindeer Lamp - something as magical as your sibling.





For your creatively magical sibling, this will be the appropriate creative gift. This is your perfect chance of lighting up their life - both figuratively, and literally with this pleasing and attractive lamp.

10.
Real Boss Gift Set
:
The Sibling relationship bears a striking resemblance to India and Pakistan - when it comes to sharing. Every little possession is as valuable as Kashmir and you are in no mood to let go! This gift set is sure to act as your new peace treaty define the L.O.C - by stating who is the Real Boss.





This gift set is as complete and comfy as your relationship with one another. However, as always, "prevention is better than cure". So for the next time, when your sibling tries to fight you off, you can just point out to the duvet. Because you're the real boss!


11.

 
Oversized Wine Glass
:
This is going to be just the right gift for your larger than life sibling. A happy reminder of how you both magnify little moments in each other's lives. 


Go all in or nothing with this massive Oversized Wine Glass. 1 ft 3 inches (40 cm) tall in size, the glass can be used as a decor item too. One for your party freak sibling!

According to a recent study, when asked why a person can describe their sibling in the most detailed manner, it was because they have the power to stir up emotions in the other one like no one else has.
Considering that science backs up the importance of siblings in our lives and history has known to create an entire festival around the relationship, and somewhere down the line, you are being nostalgic about how far your relationship has come. So this Rakhi, let's leave no stone unturned to make the second favourite child of your parents feel special.

---