30 Best Birthday Gifts For Kids in 2022 You Cannot Miss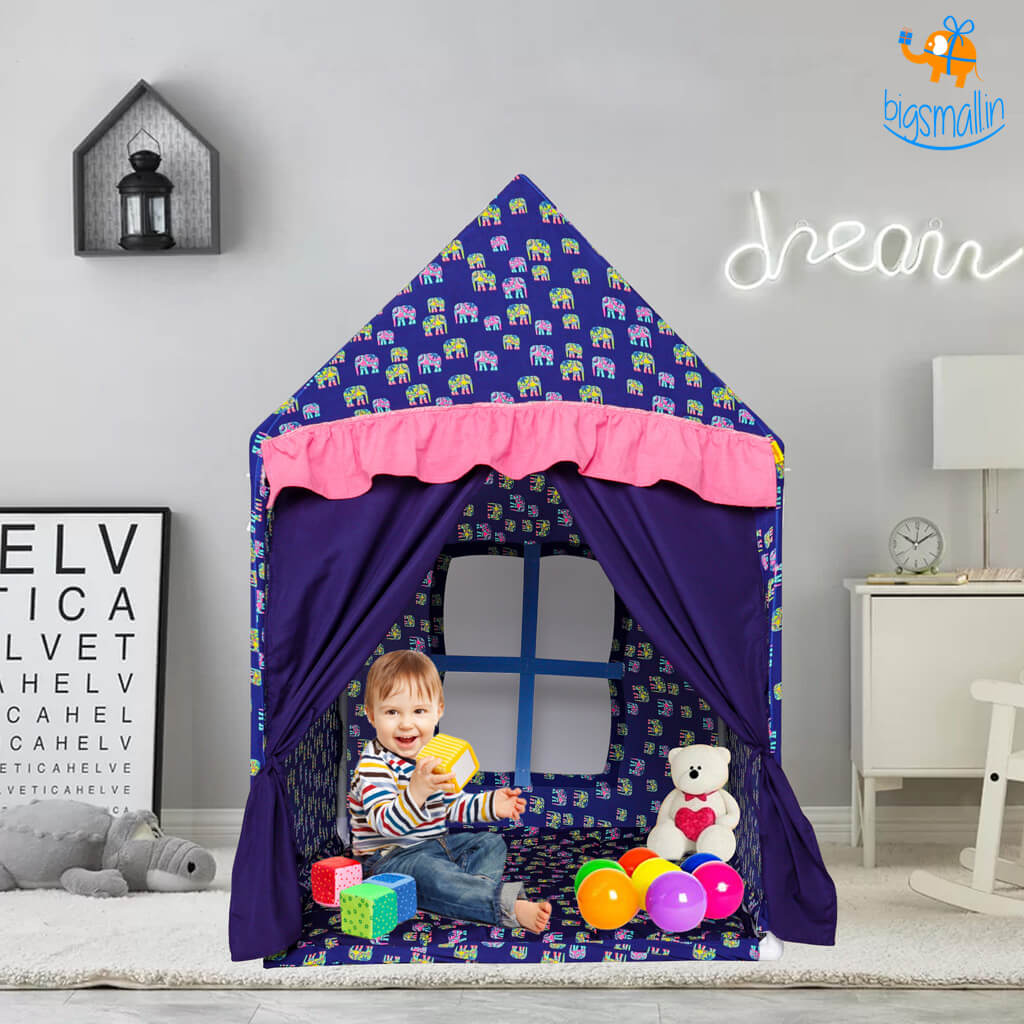 Have you been searching all over the internet for the best gifts for kids because it's your 7-year-old niece's birthday? Have you been struggling to find the best boys birthday gifts for your nephew who is turning 10 this year? Well, shopping for gifts for children can be tough considering that more often than not you find the same old options. With the pandemic still here, you cannot go out and hop from shop to shop to find the best gifts for kids. Online shopping for kids birthday gifts is all you can do.
That is why, we are here to help you find not only the most amazing children birthday gift but also something unique which no one else might think of buying. To help you choose easily, we have three categories, our Official Disney Merchandise top gifts category, a bobblehead & action figure gifts category, and 17 unique gifts for kids which, we're sure, will make you also feel, why didn't I get such cool gifts when I was a child!
Without further ado, let's see the gifts!
Disney Themed Birthday Gifts For Kids

1. Frozen Themed Gifts

From the 3D Frozen Keychain to the Frozen Stationery Holder, your child will go ga-ga over these adorable and perfect gifts for kids who are fans of the Disney animated film.
This Frozen music box is perfect to play while your kid goes off to sleep or feels low.
Which child wouldn't love to have all their drinks with these perfect Frozen Straws!
2. Mickey Mouse Themed Gifts

It's the Mickey Mouse Clubhouse and his friends! We have Mickey, Minnie, Donald and even Daisy with us in cute and vibrant keychains which are also great birthday return gifts for kids!
This cute Mickey Mouse Bobblehead is also a great addition to your kid's room but wait up! We have some more exciting bobbleheads & action figures coming up.
3. Beauty & The Beast

This might be something which even you loved as a child as you grew up hearing the story about the Beast with a pure heart. Belle & Beast need the perfect music to dance and that music is right here for your child to enjoy too with this Beauty & the Beast Music Box from our unique music boxes collection.
Does your child tend to fall asleep while travelling? Then you definitely need to get this Beauty & the Beast Neck Pillow for them which is comfy, useful and also, adorable!
Bobblehead & Action Figure Gifts for Kids

These are not toys to be played with for children under 6 years of age but are collectibles or bedside table top figurines for your child to have in their room. After all, every kid should have the things which makes their room more theirs than their parents'.
Did you grow up watching Dexter's Laboratory and hence made sure your kid does too? Or are you the fun uncle who introduced your nephew or niece to this quirky cartoon from your good ol' days? Well, whichever it may be, we are sure the Dexter Action Figure is perfect if you're looking for boys birthday gifts for a geeky or nerdy child. If you bring in the Dee Dee Action Figure as well this duo of naughty siblings becomes one of the best birthday return gifts for kids!
Oink! Oink! Is this your child's favourite sound while they watch TV? Well, then this Peppa Pig Bobblehead is perfect as a children's birthday gift to be kept near the window of your child's room. Solar powered, this bobblehead will bobble away as your kid wakes up and runs around, and sleep off as your kid sleeps off too. We have George Pig as well in case you want to shop for gifts for kid siblings!
Are you looking for kids birthday gifts for naughty children? Well, we think the naughtiest of all the cartoons is Shin Chan. This Shin Chan bobblehead is super cute and will remind your child instantly of the cute dance he does. One of the best gifts for kids out there who love Shin Chan!
Does your child eat spinach only when he's shown the strength Popeye has? Well, how about getting this super cool Popeye Bobblehead which will bobble away the bitter spinach taste and keep your boy excited to gain just as much muscle some day. This is a great birthday gift for kid boy who loves the sailor man!
How can anyone not love Pikachu? Kids surely are crazy about him. This bobblehead is not just a great children birthday gift but can also be the perfect birthday return gifts for kids who come and enjoy your child's super awesome birthday party!
Is your boy a Super Gohan fan or does he love Super Saiyan? We have a range of Dragon Ball Super themed gifts as well like these funky action figures that your kid would love to show off. If you're an aunt or uncle planning to buy boys birthday gifts online then this is going to be perfect and make you their favourite.
For the kids who love singing ba-na-naaaaa, this adorable Minion Action Figure is a great addition or even start of your child's collection. Minions are super adorable and hilarious, and if your kid loves them then this is a must buy kids gift online.
Do you often call your son makhan chor, or natkhat? Well, we are sure Little Lord Krishna is whom your boy resembles the most in his mischief. This cute bobblehead will be one of those gifts for kids which your boy will cherish and hold with him forever and one day, as an adult, look at it and think of the innocent, fun days he spent with you.
If you have a pet dog who is your kid's best friend then this is definitely going to become your child's favourite bedside accessory! This cute little doggo will be one of the best kids birthday gifts you bring for your child which will always keep your kid cheerful.
10. Superhero Bobbleheads & Action Figures

Superheroes hold a special place in our hearts, whether you're an adult or a child. If you are looking for birthday gifts for kids who are obsessed with at least one superhero, then you have to check out our amazing Official Marvel Merchandise or Official Batman Merchandise which has super fun action figures and bobbleheads of your child's favourite superhero. It's the right time for your child to begin their collectibles collection!
17 Unique Birthday Gifts For Children

If you have been looking for birthday gift ideas for kids which are fun, cute and which will make you their favourite then here are 17 of the unique and cool birthday gifts for kids which are pretty awesome and are all high-quality!
Kids need to be around things which aren't smart devices but are adorable lions waking them up in the morning. An adorable birthday gift for kid boy who won't get out of bed easily and needs first, cool clocks, and then his mom to get going.
One of the best boys birthday gifts you'll find online, this is not just a remote control car for kids, it shoots darts too! The perfect children birthday gift to bring out the child from the virtual reality world to the real toy car world where he can enjoy his time and also play with his friends while he boasts about his amazing aim. One of the most cool toys for kids you'll find online.
Are you looking for gifts for kids who are younger than 10 or even 5 years of age? Ditch the same old clothes that people usually give or the board games and instead buy this awesome gift for kids from our personalized gifts range! This is a storybook with the child as the main character. Wouldn't it be amazing for a child to hear a bedtime story about them? It absolutely would be. An excellent children birthday gift to make their night time more fun.
We have all grown up using colouring books but did we ever have the chance to colour in a book with some magical characters from one of the best fantasy novels or movies? Well, if you are looking for a gift for the child who is a big time Harry Potter fan, fascinated with magic then the Official Harry Potter Merchandise has one of the best birthday gifts for kids right here.
5. Plush Toy
If you're looking for soft and cute plush toys for kids birthday gifts or even as return gifts for kids then we have some unique ones right here which are super cool toys for kids.
From our Official DC Merchandise we have this cute Batman Plush Toy and even Wonder Woman Plush Toy.
If not superheroes then we also have Harry Potter Plush Toys or the adorable unicorn plush toys as well!
This pack of 50 cool superhero stickers is probably one of the best gifts for kids from our superhero store which can be easily used to make your child's sketch books, rough notebooks, or even cupboards of the superhero theme. Be it looking for boys birthday gifts or birthday gifts for girls who are in love with the cool effects of the films, these are the only stickers they should use!
Do you try to keep your child as in touch with flora and fauna as much as possible? Well, then we're sure that your child has a love for animals and for such a child's birthday, we have this perfect gift box which is definitely one of the best birthday gifts for children who love animals and are of the age group of 2 to 4 years. This box comes with 6 cute socks and 1 adorable face mask which is essential for the child in this pandemic time.
8. Tent House with Quilt

Yes, that's right. We have a variety of tent houses right here at bigsmall.in where you can buy tent play house for kids. These are sturdy and are available in different colours, designs and sizes.
Some have windows too! These tents are perfect to ensure your child stays in their play area and has fun every day! The best birthday gifts for kids is right here because lockdown may be keeping them away from the parks but fun can still come right there in their house! Buy these gifts for kids, be it the 10th birthday or even as creative first birthday gifts and see yourself become the cool uncle, aunt or even the cool parent in the house!
Is your child a beauty queen who loves to have everything stylish? Well, if you're looking for some stylish gifts for girls then this mini bag is perfect because it's colourful and made of silicone, it's so kid-friendly to use without any sharp corners and is useful too as a bag! The perfect children birthday gift for girls who are fashion queens of your family!
It is essential for children to learn the importance of saving money from an early age. Quite often kids start enjoying it too. To help your child inculcate such habits, you have to make it attractive and fun for them, in their style. This money bank is one of the perfect birthday gifts for kids who love unicorn themed gifts! It's wooden, cute and useful. The best part? It has see-through frame which makes it easier to know how much your kid has saved!
Which child wouldn't like to get a cute 3D mug just for themselves? From our vast 3D mugs collection, this dino mug is adorable and is the right choice if you're looking for gifts for kids who drink hot chocolate and dip their cookies and lose them in the mug. This comes with a spoon and a lid so if it's too hot or if your child is out to play, put the lid on while you wait for them to come and drink it all away!
With ample space and stylish and cute design, this backpack is perfect for your child. In the design of Mario's attire, this backpack will make even you nostalgic. This is one of the cutest useful gifts for children from our bags and backpack collection. Plus point, imagine your kid in denim overalls going about with this backpack. Adorable!
Gifts for kids need not always be grand in size but grand in thought is just perfect too. If you're looking to shop for best gifts for kids who are obsessed with space and feel proud whenever they see their Indian astronauts achieve great heights then this lapel pin set is perfect. Encourage your child's inner astronaut by buying this small gift for kids which can also be great birthday return gifts for kids when you need astro space gifts for a space themed party!

We know most kids do not have many keys to carry around but who says a keychain can only carry keys? Why not use these super cute keychains as additions to backpacks? With the easy to use snap hooks and totally cool designs, our keychain collection has birthday gifts for kids right here which are small but with the 3D aspect and detailed designing, your child will love them!
You can buy from the Disney collection or go for something like this cute 3D Pokemon Keychain.
Or even these adorable doggo keychains!
With cute animal print, this storage organizer made of canvas cloth will be a great way to encourage your child to pick up after themselves. It's also a great gift for younger children who tend to try and reach into the sharp-edged toy boxes to find their toys. This is safer and is a top children birthday gift from our storage organizers category.
When kids sleep with a night light around them, they feel safer. If you tend to use a lamp or keep the light on for your child then its time to buy small lamps & night lights for your child's room which are fun and cute. This birdcage lamp is just that! When you're buying kids birthday gifts it is important to make sure they feel it's especially for them and this cute bird will become your kid's night time friend and keep your child sound asleep with warm night light.
Remember those pens which had 6 refills of different colours in one pen? Well, those pens are back but this time they're better and more attractive! This fur pen is soft and has 6 different inks to use. A fun pen from the stationery collection for your little kid or even as return gifts for kids leaving happily after a fun celebration of your child's birthday.
We are sure that these fun gifts for kids have brought some cool birthday gift ideas for kids in your mind. From buying creative gifts to shopping for cute gifts for kids, we know you'll find the perfect birthday gift for children here and make a child somewhere extremely happy. Don't forget to add chocolates with the gift(s) you buy because every child loves those for sure.
Stay safe & happy shopping online!
---