5 Quirky Gifts For Moms Under Rs 1000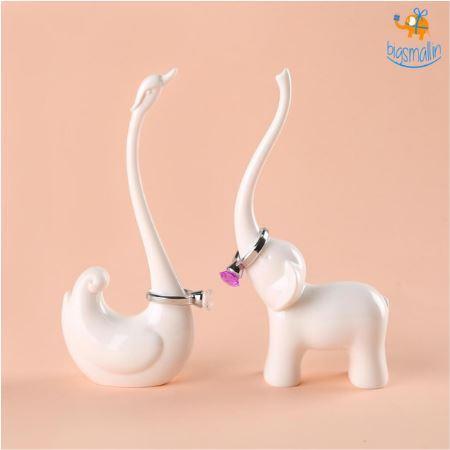 Kids all over the world would relate to the warm, fuzzy feeling that envelops them every morning their mom wakes them up for school or college. That ineffable feeling and many more such moments can be encapsulated in a single word - MOM! Though one can never really appreciate her presence enough, one can surely send out awesome gifts to their moms, especially this Mother's Day on 14th May, 2023. Buy fun and quirky gifts for mother's day gifts under Rs 1000 at none other than the coolest fun gifting store Bigsmall.in. Plus you can also mention a heartfelt message for your mom and we will send out a beautiful handwritten note with the gift you choose for her. Happy gifting! 
1. Superwoman Coffee Mug
The day you went to the hostel, you realized the importance of your mom. From ensuring that your clothes were sorted out to ensuring that you had the tastiest tiffin in class, she juggled it all! Gift her the Superwoman Coffee Mug and let her know how much she means to you! #BossLady #KaafiCute
2. Grow It Yourself Kit - Vegetable Garden (Pack Of 4)
Does your mom love her plants more than she loves you?! Well, if that's the case then you might consider gifting her this pack of 4 Grow It Yourself Kit - Vegetable Garden to cater to the gardening freak in her! With four different vegetables, a biodegradable pot and even organic fertilizer, this kit is the perfect gift for the flower loving mother!
 3. Wine Time Wooden Coasters - Set Of 4
If mommy dearest enjoys a glass of wine every now and then, consider making a gift of these super useful Wine Time Wooden Coasters. Give her wine-tasting venture a unique vibe. Let's elegantly decorate her kitchen space.
4. Neon Heart Light
She holds the key to your heart ever since your first heartbeat, no gift could be more pertinent than this cute Neon Heart Light. Gift her one and watch her flash that dazzling smile every time she looks at it. 
5. Leafy Travel Journal
Does your mom love to scribble while traveling? Then, surprise her with this vintage-looking Leafy Travel Journal. The leather cover and the paper style give a unique vibe overall. Let's evoke the hidden talent of your mom by gifting this beautiful journal.

Shopping for creative Mother's Day Gifts just got a way lot easier with awesome gifts to choose from. Budget shouldn't be a constraint while choosing gifts for your mom, and we at Bigsmall.in have something for everyone! Planning a baby shower for your friend or looking for gifts for new moms, check out the entire collections here - gifts for new moms, baby shower gifts. 
---