8 Funny Rakhi Gifts to Tease your Sister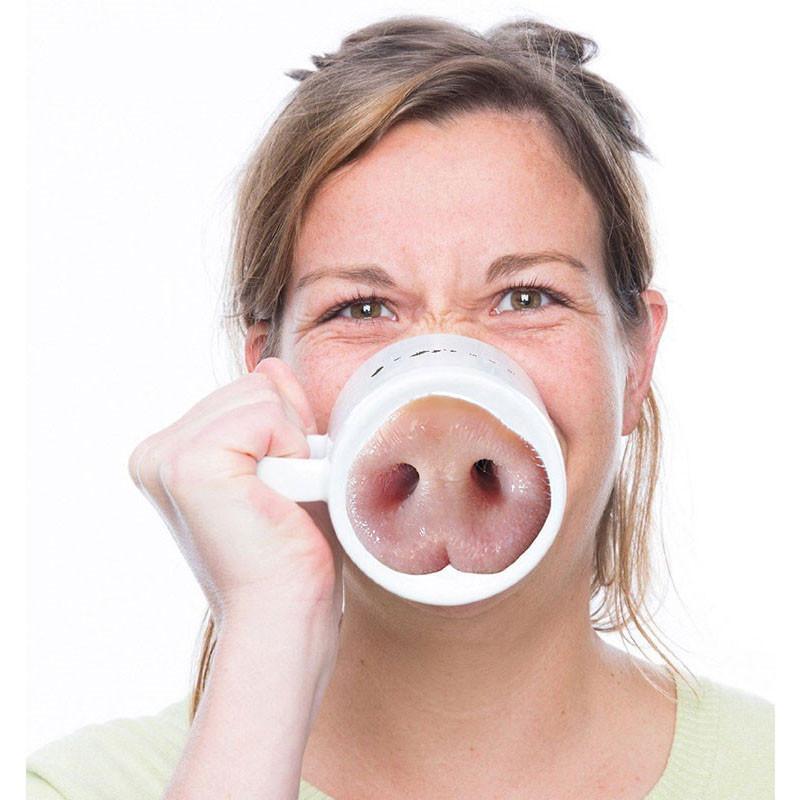 So you feel the need to pull a prank on your sister under the guise of Rakhi Gifts! Have a blast this Rakshabandhan with hysterical products built just to trick her. Your search for a funny gift to tease your sibling ends here.
Just open Bigsmall, the online store for the quirky and creative and have fun to pick out a prank gift. You can get your chosen prank delivered either gift-wrapped to your sibling or to you. Shop from our unique range of funny Rakhi Gifts for Sister to tease her in a hilarious manner.
1. Boxing Punch Pen

 

For the prankster sister, what better than a gift you can prank her with and she can later use to prank her friends? Presenting a really fun, quirky new product, the Pack-a-Punch Pen, that may seem pretty innocuous at first glance, but if the person beholding it presses a secret button, you might just get punched! With a foam fist sitting on top of a spring, maneuvered by a button, this fun gag gift literally packs a punch. Buy your sister this and have a hearty laugh with this innovative present.
2. Fake Poop
Our online gift shop is full of unusual products. This particular one takes the cake, or shit more precisely! It's one of those pranks that you have always wanted to pull on her. Literally, buy her a piece of crap! At least one made out of rubber won't do any harm. It does not stink like the real deal, but the colour and texture are very realistic. This fake poop will make anyone screech in disgust. A brilliant idea would be presenting her this in a gift-wrapped paper with Happy Rakshabandhan written on it. We provide the service of personalised, handwritten notes too in case you're thinking of pulling this prank.
 
3. Funny Cat Cover


We believe that this design surely gives the finger to every other iPhone cover out there! If she loves cats, she is going to love this even more. Available in various colours, this 3D silicone cat is going to rock the look of her iPhone. Reclaim your position as the cool brother with this amusing product.  
 
4. No Fart Zone Tin Board

Maybe she always called you the Fart-Man, well jokes on her this time. When she is out of the house, hang this board up in her room. The bright colors and funny illustration will make her smile instantly. Posters with puns or fun illustrations always makes for great funny gift ideas.


5. Dates updates notebook


Take a dig on our sister's non existent dating life with the Dates updates notebook. A funny gift for anyone who mostly ends up single, this A5 sized, 192 ruled pages notebook, will crack you up both. 


6. Personalized Sorry Shaktiman Wooden Frame| COD Not Available


If you're 90's kid then you probably remember watching Shaktiman with your sibling. Get this cool poster personalized for your sister this Rakhi and relive the best of the simple days. Blast from the past, it sure makes for a funny present.
7. Catch Phrase: Uncensored Game
If she loves hosting game nights, get her a gift that will be the best funny sister gift. There are plenty of categories to choose from including Entertained, Pick Me, Things and Stuff, World Wide What, and You Never Know. There are some words that are just off-the-wall such as "pee in the pool", "silent but deadly", and "wrecking ball". PS. Make sure your sister is an adult before considering this gift.
8. 3D Poop Mug

A poo shaped mug, with the most mischievous grin on its face, is sure to make her smile. With its realistic design and sleek brown coating, it looks just like the real deal. The poo jokes never go out of style between siblings so get her a funny mug related to that joke this rakhi. We suggest adding some chocolates inside, after all with a sibling it's a matter of who can disgust the other one most.
Searching for more funny gifts in India? Whether you're looking for cool gifts for guys or corporate gifts for your employees, we have them all at Bigsmall. Find the perfect gift and send them to your loved ones with Bigsmall, an online gift shop for things of the creative, quirky and unusual kind.
Written by Namitha H
---