Pampering Spa Socks to Nail Polish Hacks: Here are our month's best birthday gifts for sister (March)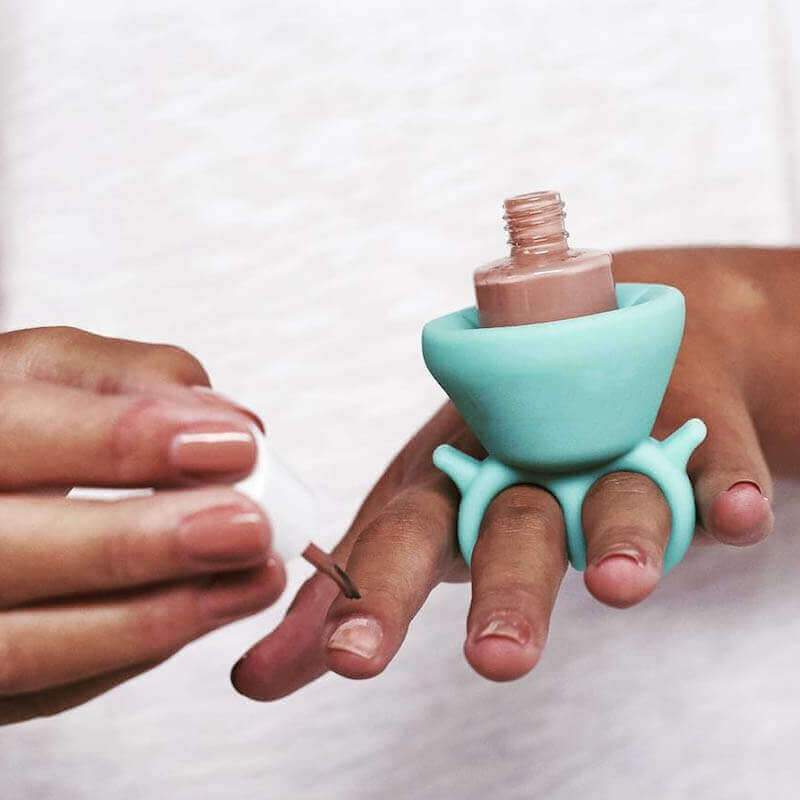 Growing up with siblings is a great endeavour and life would have been so dull without brothers and sisters around. Siblings play a unique role in one another's lives and there are certain things that only brothers and sisters know about each other and that's probably for the best. There's something about sisters that makes everything a lot better in any family. They are sweet, sensible, keeper of secrets and behind-the-scenes operators who keep the family bonds warm. And they deserve to feel special on their birthdays because they do so much for you. No matter how much you fight with her, you still would be planning to surprise her with a gift on her birthday, that could take her to cloud nine. Here are some of the best birthday gifts for sister that you can gift her this birthday.

All girls love wearing high heels and look tall, but later they cry because their foot starts to hurt. Instead of yelling at her and taunting her over wearing heels, buy her these spa socks and gift her a comforting heel experience. These socks will help her in getting rid of the pain along with pampering her legs and rejuvenating her feet. They also remove the roughness of the skin and will help her keep her skin soft and smooth. The socks contain a gel section in order to prevent ageing. This makes the gift one of the unique birthday gift ideas for her.

Power Nap Pillow is a perfect gift for your sleepy-head sister. It is a perfect cushion for resting your head against. The versatile design allows you to wear it as an elbow pad or a forearm guard that lets you sleep in a comfortable position of your choice. You can easily carry the pillow during travel and it allows you to get comfortable anywhere you like. These pillows are available in various beautiful shades and your sister is surely like it as a birthday present.
All girls like wearing rings to make their figures look more attractive but they usually don't care about keeping their belongings safely. This classy ring holder is a perfect birthday gift for girls India because it will safely hold their rings while they are busy with household chores. You can easily place it anywhere on the dressing table or sink of the kitchen, according to your convenience. They are available in various beautiful designs that add to the decor of your home along with such a utility.  

The Mermaid Tail Blanket is the best gift for your sleepy head sister who loves to stay cosy all the time. The blanket is in the shape of a mermaid's tail which is perfect for someone who likes to lie down on the couch or bed all the time while reading, watching TV or taking a nap. These blankets are available in various vibrant colours, so you can pick the blanket in your sister's favourite shade. Gifting her this blanket will make her feel pampered and she would definitely love it.
The Minion Plush Slippers are the best mate for your feet, especially during winters because they keep your feet warm and dirt free. If your sister is very conscious about her skin and body and is also a minion fan, then these slippers will make the best gift for her. These cute slippers are so adorable to look at that any girl will love to have these. Also, they are available in a free size and you don't need to check your sister's feet size. If your sister is a little girl, then hunting for some other gifts would be a waste of time because they are the best.
The best thing about High Heels Mug is that it says "High Heels, High Hopes", perfect for a confident girl who loves to wear heels and has got high rules for life. Independent and outdoing girls deserve to be appreciated and gifting her this coffee mug is just like patting her back. Also, the style and design of this mug is so attractive that even your high-maintenance sister will love to have. The mug is an innovative piece of gift which is finely crafted, making it a perfect pick for your choosy sister's birthday.

This wearable nail polish holder is another amazing gift that can please any girl. Gift this to your sister to provide her with a perfect experience of applying a nail paint. These holders work in a two-in-one fashion by holding the nail paint along with splitting the fingers. This allows her to wear the nail colour without any kind of scratch or mess around the nails.
It is this one day in a year when you can make your sister feel that she is special to you, unlike the other days when you fight and quarrel with her. I am sure you wouldn't be much aware of her likes and dislikes but we have fixed your problem with this list of gifts. So just pick from one of these best birthday gifts for sister and cherish the glee on her face.
---