Baby Shower in India: Godh Bharai Significance & Best Gifts in 2022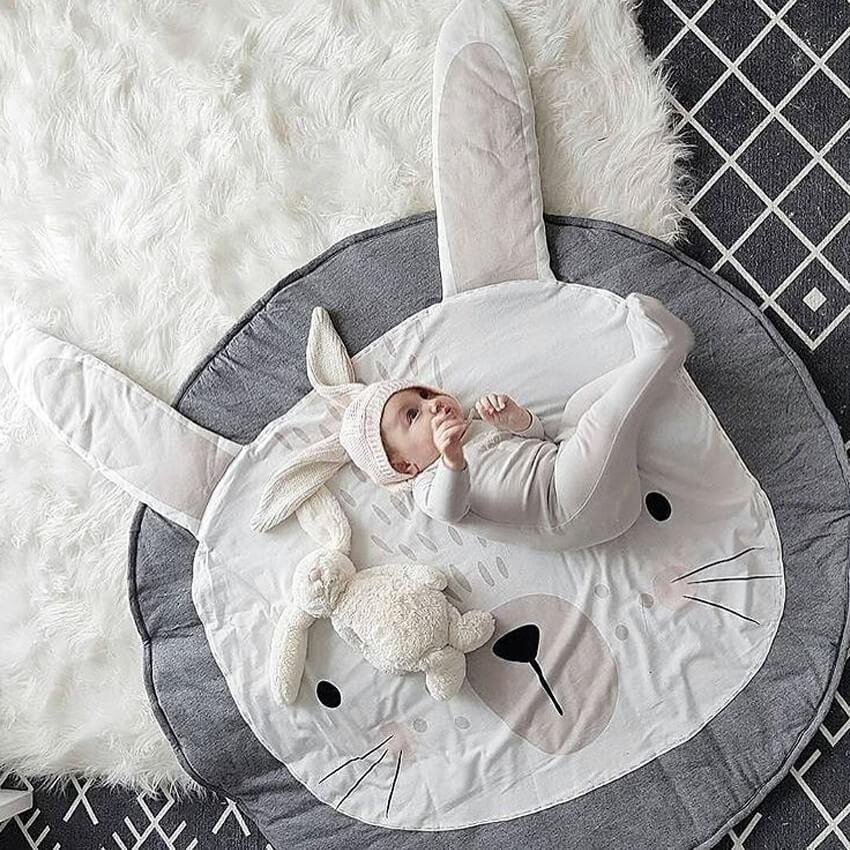 Have you seen English series or films or even videos on social media where there is a celebration of a baby yet to be born which includes a fun time for the mother with many cute gifts for new moms and new born babies? Well, the name of the ceremony or celebration may be different around the world but the celebration of a new life about to enter this world is done globally, and quite enthusiastically.
In India, these baby showers are more traditional and are called Godh Bharai. No idea what it actually entails? Let's find out.
What is Godh Bharai?

Godh Bharna or Godh Bharai, is a significant occasion for married Hindu women in India. It is celebrated in the 7th month of pregnancy of the expectant mother to mark this wonderful journey and the new life about to fill the expectant mother's life. It is celebrated in various parts of India and involves different rituals or ways of conducting the ceremony. Godh Bharai is the Indian baby shower which is more focused on rituals and religious aspects than just a party to celebrate the soon-to-be mother.
What Happens in a Godh Bharai Ceremony?

The Godh Bharai ceremony is strictly for women and hence only women are invited to partake in this function. All women are dressed similar to the way one dresses in an Indian Hindu wedding, with precious jewellery and traditional celebratory clothing.
The ceremony begins with the expectant mother entering the house of her mother-in-law. As she steps inside the house and walks towards the point of celebration where the worship or puja will be held, a piece of coloured silk is placed under her feet along with a little supari, a one rupee coin and a quarter rupee coin. The puja is usually done in the living room where all the women are gathered, and an idol of Lord Ganesha or other Hindu Gods is placed for worship in the ceremony. As the expectant mother reaches the place of worship and sits, her sister or her husband's sister, her sister-in-law, has to collect and safely keep all the items placed under the expectant mother's feet as she walked inside.
After this, the tika takes place wherein a red dot is put on the expectant mother's forehead, which is a symbol of good fortune and blessing for her. After this, her mother and mother-in-law fill her lap (godh bharai) with gifts for her which is symbolic of how the child will be a blessing for her who will soon fill her life with happiness.
Then the sister-in-law comes forward and offers the expectant mother some sweetened saffron milk and then ties a protective yellow thread around her right wrist. This thread is known as the nada chhadi which is a protective thread blessed to keep the mother and the child safe and healthy.
During the ceremony, all the women gathered to celebrate this occasion sing traditional songs with the Godh Bharai theme. They sing, dance, and enjoy the merriment as the mother-to-be is blessed by all the elders present there.
Is Godh Bharai Only For Hindu Women?

While the ritualistic function of Godh Bharai is celebrated by Hindu women, celebrating an expectant mother and her soon-to-be-born baby is not limited or restricted by any religion or region. Baby showers are celebrated by many people in India nowadays with inclusion of their own rituals, religious and otherwise, along with a celebration with mostly female friends and family.
What Kind of Gifts Should I Buy For Baby Shower?

It is important to remember that shopping for baby shower gifts online should not just be about clothes for new born babies. The best baby shower gifts are those which include multiple things and also have baby shower gifts for mom. To help you buy baby shower presents which are ideal for the new born baby as well as the new mom, we have 10 gifts for you to buy and shower the mom and baby with adorable and useful gifts!
Top 10 Unique Baby Shower Gifts in India Available Online
Wouldn't it be wonderful to have a cute play mat for a child who is rolling around the whole day? Now the days to always have an eye on the bed to make sure your baby doesn't fall off, are over! This has a cute animal print too which makes it a great baby shower gift.
More often than not the new mom will have a lot of sleepless nights with the late night diaper changes or hunger pangs of her baby. At such a time, she would love to have some warm night light near her to have ample light to sleep in whenever she can manage some sleep. This is a great choice from the baby shower gifts for mom from our cute lamps range.
When there is a baby at home, it is a good idea to gift unique baby shower gifts like fun bobbleheads to have around your home as these cute figurines bobble away and fascinate the little baby. This baby Groot bobblehead will also keep any baby excited and encourage some cute dance moves as well.
A tent play house can be the perfect baby shower present for the expectant mother as well as the soon-to-be-born baby because it gives ample and safe space for the baby to play inside with siblings and parents. Such gifts for babies are useful for a long time as well!
Here's a gift which is for both, the baby and the mother, because it keeps the baby safe and the mother stress-free. This is one of the best unique baby shower gifts which will become quite a favourite of the new parents as it keeps their baby safe from all the sharp corners of central tables and chairs.
Here is one gift which is a must have for any new mom. These socks will help the new mom feel relaxed and get a spa-like refreshing feeling whenever she wears them. It is a soft and soothing socks which is one of the best baby shower gifts for mom, not baby from the creative gifts collection.
It is so important to introduce babies to soothing music. While there are a lot of sources online and even the TV to do so, it is not as amazing as getting melodious music boxes for kids. This one is especially unique too. It is from our innovative DIY gifts and has the lovely You Are My Sunshine song's tune. Once assembled, this adorable music box will become one of the best remembered childhood memories of any baby.
Plush toys are one of the best toys for kids because they're squishy and soft and safe for babies and kids to play with. This toy from our Unicorn kids gifts range is a great addition to the baby shower gift hamper that you might be buying because this toy comes with a clasp which makes it easy to hang onto the crib or pram to keep the toy with the baby always.
Once you have a baby, staying tidy is last of your concerns but is still a need. Instead of trying to make up space in a cupboard, it is best to have some compact & cute storage organizers solely dedicated for the child. Be it toys, or all clothes or even all the diaper and other baby's need items. Store it all in this adorable organizer.
Gift sets are a great way to make someone feel special. The new born gift set is perfect as it comes with the best baby shower gifts. This includes an antique photo frame, a green star bathroom rug, a unicorn with wings plush toy and clip LED lights. It comes in a beautifully packaged box as well.
Welcoming a new born into the family is a precious moment and a blessing for every family. Celebrating the mother and the baby is a great way of making the mother feel loved and supported as well for this new chapter of her life. Baby showers are not a foreign concept as we can see that Godh Bharai has been and is very much a part of the traditions in India as well. The name and the way of celebrating may be different but the purpose and joy is the same. Be it singing together in merriment and blessing the mother and the child, or just gathering to celebrate them by showering unique gifts for the new mom and the baby to come, baby showers are a celebration of life! Now, buy gifts for baby shower and don't forget to come back to shop for 1st birthday gifts one year later!
Stay safe & keep shopping online!

Source:
India Parenting
---