Best April Fool's Pranks by Tech Giants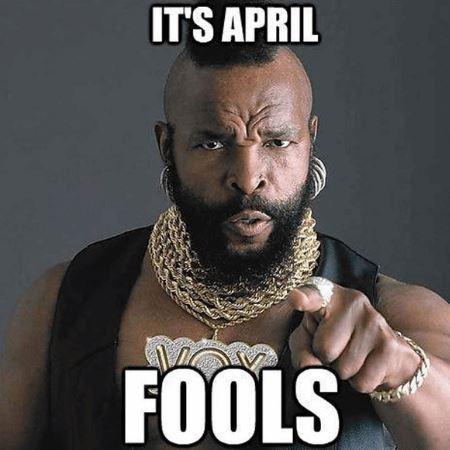 Everyone has a mean streak in them, especially when it's closer to April Fool's Day. People go all out pranking their friends with awesomely cool April Fool's Day gifts. But no one plays out a prank as beautifully as them Tech Giants. Ready? Here we go:
Emoji number plates

Credits: www.pocket-lint.com
In 2016, Honda decided to show off a bit by introducing Emoji number plates which it claimed younger buyers can use to help express their needs more than just numbers and letters. The Honda Civic Type-R was shown with the new plates. Honda mentioned that it was in talks with UK's Driving and Licensing agency over plans to get these emoji plates on the road.
It didn't happen obviously.


Bathstore T-Eliot: world's first reverse toilet


Credits: www.pocket-lint.com
Bathstore, a bathroom retailer, was known for its mind boggling April Day pranks but they outdid themselves in 2015 by inventing the world's first reverse toilet. This Wifi enabled toilet helped users watch/read their tablets and ebooks handsfree - pleasures while taking a dump. If only!
 
Burger King Whopper Toothpaste


Credits: www.pocket-lint.com
Ok the picture says it all - Burger King claimed that its new toothpaste would have the flame grilled Whopper's extracts infused into the toothpaste so users can have fresh beef breath for longer. Disgusting!


Virgin Atlantic glass-bottomed plane


Credits: www.pocket-lint.com
Year 2013, when Virgin Airline tried convincing the world it was going to introduce Airbus A320 which would have a glass bottom so users can see what's beneath them while flying.
Pretty cool eh? But if you've got vertigo, then we feel sorry for you. Oops!


Samsung ExoKinetic


Credits: www.pocket-lint.com


A kinetic device needed to be wound manually, which in turn produced enough kinetic energy to charge your mobile. Damn! Really cool if it actually existed. 

So what have you got up your sleeve?



---