Celebrate Christmas At Home: Fun Ideas To Keep Festive Spirits Up During Quarantine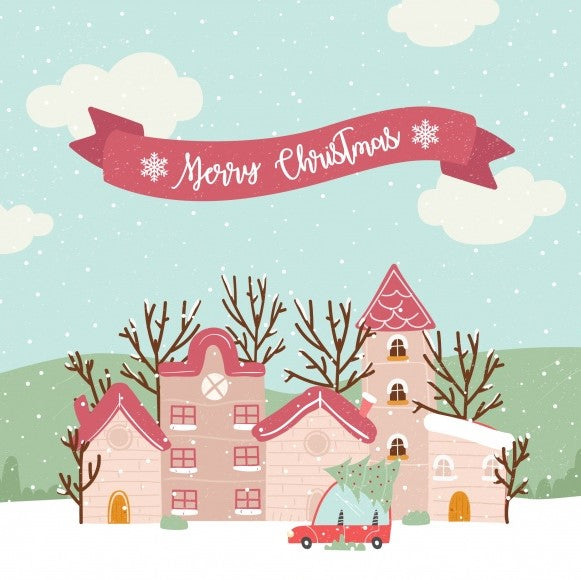 Its time, time for the jolly holiday season. Don't let the social distancing dampen your mood this year, you can still go all out and celebrate Christmas safely and merrily while staying home. We agree that it is indeed difficult to celebrate with as much zest as we want to with the risk of getting infected or infecting others with Covid-19. But, lets not stop the festivities, for we truly took to heart what Dumbledore said "Happiness can be found, even in the darkest of times, if one only remembers to turn on the light". So, let's turn on some literal lights and find happiness in little things.
Our team at bigsmall believes in celebrating every occasion with a bang. Although Christmas is a little different this year - given that we will have to celebrate from the comfort of out home - we know that Christmas 2022 will be a lot better. Even if we are still stuck inside, we'll learn to have loads of fun no matter what. But, we say why wait for next year for that to happen? Let's not stop spreading happiness whatever the situation might be and celebrate the best day of the year like we should - with a bang!
If you are worried or confused how to spend the holidays in quarantine, we are here to rescue. We came up with a bunch of things that you can enjoy from your home and still feel like a part of a bigger celebration.
Celebrate with friends and family online
You know what tops our list? Communicating with your loved ones. If you are lucky enough to be spending the lockdown time with your friends or family you can enjoy drinking games or card games with them. Or you can play Christmas games like Christmas movie bingo (you'd be surprised how many of them are oh so similar) or Pictionary. Just take up a game and add a little holiday spice to it. You can also bond over classic feel good Christmas movies and a bucket of popcorn.
If you are staying far from home and want to send some love online to your family and friends, we have curated unique Christmas gifts just for you. Choose a gift and we'll wrap it up with love and even include a handwritten note if you want. You can also connect with your loved ones online and play online games or have a movie marathon together online. 
Wish your special ones from anywhere around the world
Even if you aren't with your family this holiday season, don't get discouraged for you can still hang out virtually and exchange gifts. If a physical gift is not possible to send over, you can always go for a gift card so they can redeem it whenever they want to. Giving gifts is never about the action anyways, as we always say, giving a gift is about the thought and the love behind it. So don't worry and raise a glass from your respective home and make a toast over lovely conversations and your computer screen. No amount of distance can weaken the Christmas spirit or the love between your family.
Play Secret Santa from the comfort of your home
Who said secret Santa can only be played when you're physically present? There are plenty of website available so you can secretly draw the names out and still enjoy this beloved Christmas game. If you are stuck on what to gifts to get, check out our secret Santa gifts collection where we've handpicked quirky festive gifts that are sure to blow your mind.
Decorate your house & office space
Embrace the holiday season and let your surrounding speak what you feel in your heart. It's never too late to decorate the space you spend the better part of your day in, be it your cubicle or your designated work from home office space. Cheer up your working space with some festive lights and lamps or some minimal Christmas decoration so you can feel the warmth of Christmas even while working.
Things are definitely different but our feelings aren't, so why not enjoy the holiday season like we do every year? Don't let the lockdown dampen your jolly festive spirit and welcome the Christmas season with all the warmth and happiness. If you missed out on a good time to shop for your Christmas gift, look no further than our Christmas gift for girls and Christmas gift for guys collection.
Our team at bigsmall.in wishes you a safe and warm holiday season!
---