Gifts to make all FIFA lovers say, So Good!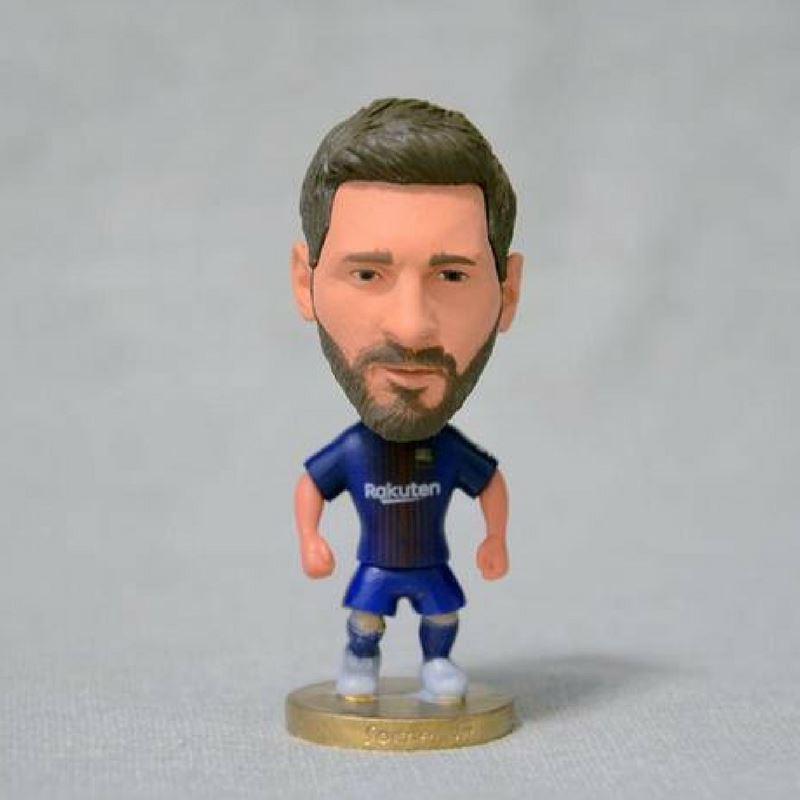 The FIFA season is right at our doors and all die hard fans are gearing for their teams to win. Do you have any FIFA loving friends or someone who is a hardcore football freak? Then let's make the wait better and fall in love with the game. Our FIFA gifts are not just quirky in design but also are useful for everyday use or good to showcase. So flaunt your love for football in front of your people by owning these items. You can also surprise your FIFA friend on their birthday by gifting them any of these FIFA gifts that we have in stock for you.

As the FIFA World Cup is in the spotlight throughout the season, make the FIFA World Cup Beer Glass the highlight of your kitchen decor. For all the lovers of beer and football, having this mug would be no less than a delight. The mug is made by intricate designing to make it look like a FIFA World Cup, once you pour beer into it. The classy look of the mug makes it look appealing and owning this mug can make you the hero of your circle. You can also gift this to any of your friends who have the same kind of fancies for the sport.
If you or any of your friend is into football then he must have a fancy towards football players. This makes it easy for you to pick a perfect birthday gift for him as the Footballer Action Figure is the best thing you can surprise him with. These funny little action figures can make a good office desk accessory to make one smile even at the most stressful hour of the day and it can work as a fuel to make you work more. This action figure is available of various well-known action figures, so you can pick according to your choice.
The smaller the size, the trivial the work of this Bottle Pops as it works as a bottle opener. The design of this opener is a very eye-catchy one and is available in the design of football, basketball, golf ball and cricket ball, so you can pick one in the design of your favourite sport. It is very easy to open the bottle of beer with this opener as popping the bottle knob inside the opener is all you need to do to open it. With such an easy technique and the petite size, you can carry it along for parties to steal the thunder easily.
For all football players, it is essential to be fit and healthy all the time and so they have to maintain a healthy diet to play well. For the lovers of football too, it is essential to stay fit to do their jobs well. The Sporty Cereal Bowl is the best gift for football lovers as it will motivate them to eat healthy food in it which will result in their good health. The design of this cereal bowl is in the shape of a football with the net on it, making you feel as if you are eating inside a real football. It is durable and the fancy design of this bowl makes it a perfect kitchen shelf item.
The Football Beer Mug is an intricately designed mug in the shape of a football to make it look attractive. It is made up of fine glass to give it a classy look. The beer mug is good for a party lover who is a die heart fan of football too as it will help them showcase their love for the sport. The Football Beer Mug can hold a large quantity of beer at a time, giving the correct party feel to the user. This makes it a perfect gift for all the party lovers who fancy football equally.

Having these FIFA accessories will make any football lover go nuts behind them and their presence around them will act as a booster for them. To please any of the football lovers, there can't be a better gift than these. So just order any of these gifts to leave your dear one spellbound.
---