10 Mother's Day Fun Facts You Didn't Know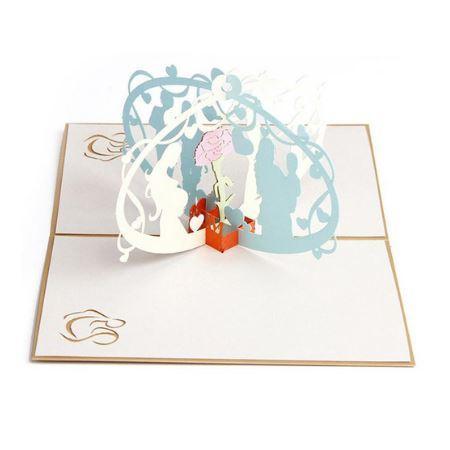 The name "mother" is actually not just a word but an entire emotion. Some are super cool and then some are Manjus #MaaKaPhoneAaya! Jokes apart their love is unconditional and a constant source of support for her kiddos. Though we don't really need a reason to celebrate the super mom that she is, a bit of pampering never hurt anyone, especially from a range of premium mother's day gifts! So, as the 9th of May 2021 draws near, we at Bigsmall.in decided to do a fun list on Mother's day trivia! Feel free to contribute in the comments section regarding some of your own fun facts and experiences with mom! 


The First Mother's Day ever!
On the 9th of May, 1914, President Woodrow Wilson issued a Presidential proclamation that officially established the very first national Mother's Day holiday to celebrate America's mothers. However, the war for credits oscillates between Julia Ward Howe and Anna Jarvis who both suggested a holiday dedicated to a day of peace. Though many individual states celebrated Mother's Day by 1911, it wasn't until 1914 when Wilson lobbied Congress that Mother's Day was officially set on the second Sunday of every May. The holiday was a chance to publicly express love and reverence for mothers of the country. Even later presidents such as George Bush, in 2002, acknowledged as well as commended foster mothers as well as his own mother for their unconditional love and sacrifice.
10 Mother's Day Fun Facts
1.  In Greek mythology, spring festivals were held in the honor of maternal goddess Rhea the wife of Cronus and the mother of many deities.
2. Gifting bouquets of carnations is quite a popular trend. Carnations are thought to be made from the tears of mother Mary when she wept at the feet of Jesus the day he was crucified.
3. Studies have proven that giving a bouquet of flowers has many positive health and psychological benefits.
4. In the United States alone around 122 million phone calls are made to moms on Mother's day.
5. In erstwhile Yugoslavia, children would tie up their mothers and would only free her when she agreed to give them sweet treats!
6. M is surely the magic letter when it comes to moms because in vast majority of languages the term for the word "mother" begins with the letter M.
7. Approximately $14 billion dollars is spent on Mother's Day.
8.) For all the grammar nerds out there, the apostrophe placed before s has a reason and that is because initially it was meant to be a day honoring mothers individually and not collectively!
9. In France, mothers are celebrated on the last Sunday of May.
10. Mother's Day is one of the most profitable holidays in the United States. It is often, therefore, referred to as "Hallmark Holiday".
Fun Things To Do With Mom On Mother's Day
1. If both of you are Disney fans, watch "Khoobsurat" on repeat! Plus with the eye candy #FawadKhan both of you can really have a good time. Bad Moms is also a must watch!
2. Bring her favorite book or knitting or gardening whatever it is that keeps her mojo going.
3. Put on Netflix & Chill socks kick back and relax. Just watch Netflix all day with a large bowl of popcorn to go.
4. Take her to the nearby resort for a weekend getaway to someplace nice. Just don't forget to stock up on some cool travel essentials!
5. Buy quirky and creative gifts for mom that will make her day. If you are on a budget then too there are great mother's day gifts under 500 also available that she would love!
6. If your mom is a blogger and runs on her own schedule, buy her a new MacBook because a new laptop is always appreciated.
7. Is she a fan of cute mobile accessories? Then you might want to check out some super cool Cable Bite protectors.
8. If she loves spending her entire day in the kitchen whipping up delicious new goodies, then you might want to gift her the Wonder Woman Apron. 
9. Know a new mom whose kiddo is too young to buy her a gift? Then maybe you should do the honours by choosing a gift from the delectable spread of goodies under gifts for new moms collection. The kid will surely be thanking you later for the thoughtful gesture!
10. Is your sister or your best pal expecting a visit from the stork anytime soon? You must be busy planning the baby shower most probably. Choosing a gift for an event such as a baby shower has always been a tricky task. However, now that too can be done in a jiffy at none other than the best online gifting site. View the entire collection here - Gifts for baby shower.
Moms have always got our back, it's time we did our part. Don't forget to share your Mother's Day prose entries! #BigsmallMomsRule
---