#NationalWineDay: Finest wine accessories for wine lovers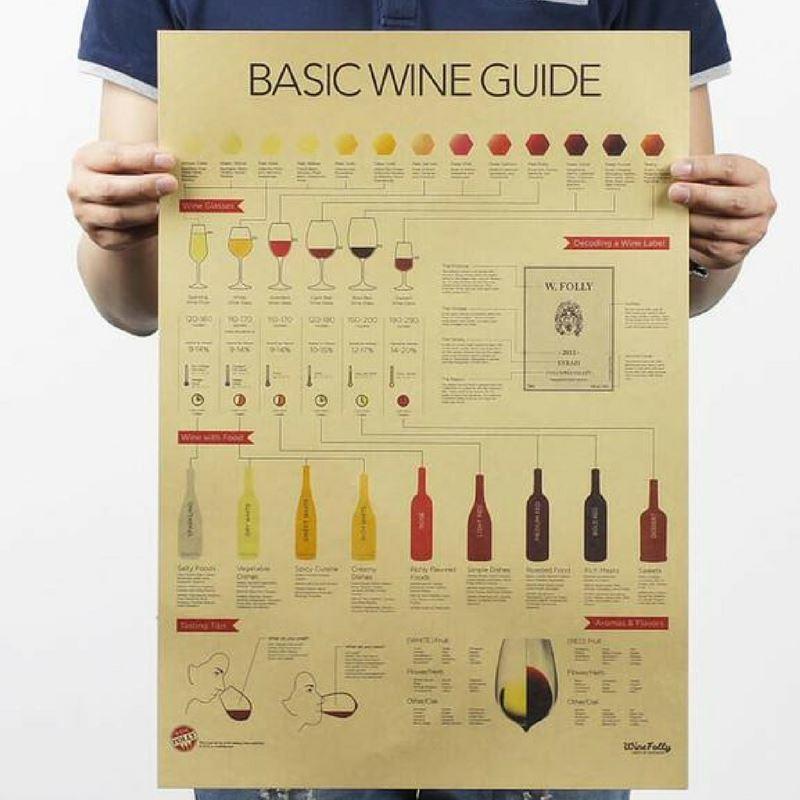 For all wine lovers out there, it is an interesting fact to note that there exists something known as National Wine Day, a day to drink freely without any hindrance. Every year across the USA, 25th of May is observed as the National Wine Day. This national holiday for wine admirers is enjoyed by buying wine, appreciating wine and taking pride in rich wine history. There is no surety regarding the history of this national holiday.

The prominence of wine in human civilization is believed to be present since 8,000 years ago as archaeologists have discovered 8,000-year-old wine in the Caucasus region of Eurasia, which is now in Georgia. This holiday should not be confused with National Wine Drinking Day that is on 18th February which is primarily known for the celebration of the taste and the luxury of wine. The untiring efforts and time-tested skill involved in making wine is also celebrated on 25th May besides the taste, colour and varied flavour of the wine. With internet culture penetrating deeper in our society everyday, people are better acquainted with worldly affairs and now many across the world indulge in National Wine Day celebration.

For celebrating this day, you surely need to shop and make arrangements by collecting unique wine accessories for your party. Here one can have a look and browse through the list of several useful and quirky wine items, which definitely would add life to your party and pamper your passion for good quality wine.
You might not be interested much in spending time on educating yourself on the basics of wine while partying, but placing this poster strategically will help you earn compliments as a thoughtful event planner. This bar accessory containing details of different kinds of wine, its colour, consumption style, and details about wine glasses, etc., is mentioned which cannot go unnoticed by a true wine lover. A good gift item for the host of the party.
While celebrating the National Wine Day, if you intend to showcase your love for fine wine, you can go with this Oversized Wine Glass as it can hold wine bottles and ice cubes for your parties, making it a perfect table decor item. This king-sized wine glass stands 40 cm tall with a 2.5 litre holding capacity. Keep your wine bottles and ice in this and wait for the reaction of the party maniacs around.
When you wish your party or celebration to get liked and enjoyed by guests, try adding or doing something new. The set of 6 chilling steel cubes contains a special gel and is a better alternative to ice cubes as it can chill the drink, without diluting it. These are washable and can be reused too. This comes packed in black velvet container making it an attractive gift option for those who love wine.
This Wine Aerator & Decanter is an amazing accessory which can further enhance the flavour of wine, making it a must addition to your wine day shopping cart. This compact-sized wine product is made up of plastic and glass in which the wine needs to be poured to release the wine aroma better. Those who have a good sense of wine will appreciate the magic it does to wine.
Along with a wine bottle, you would need a suitable accessory to uncork it to prevent yourself from any kind of embarrassment and wastage of the divine drink. With this bottle opener, made of plastic, you can open it with greater ease and convenience within a short period. During your shopping for wine accessories, make sure, you do not miss on this. This can be gifted to your dear one on National Wine Day who also shares the same passion for wine.

With a good stock of fine quality wine and the above-mentioned wine accessories, your 25th May celebration will be a big hit, undoubtedly. For checking on more such useful and smart wine accessories and to get access to them, you can visit our website.

This wine celebration day might sound a bit peculiar and weird to a few but the fun associated with enjoying a glass of wine with family and friends is worth indulging in. Go crazy with your dear ones, have fun in sipping wine and enjoy this day to its fullest.
---