Ultimate Valentines Day Gift Guide For Boyfriend in 2023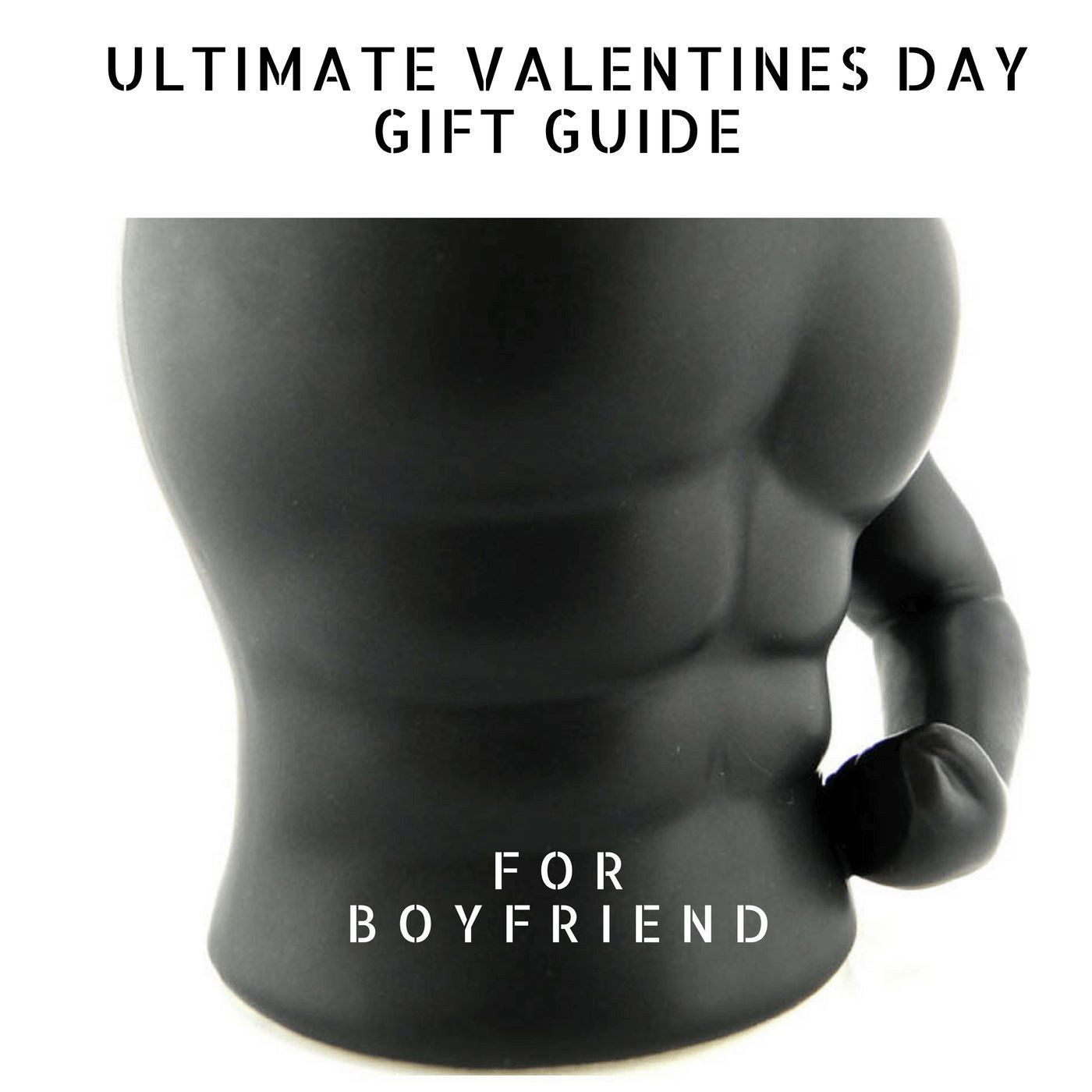 A gift is one thing everyone loves to get. Gifts are an expression of love, a symbol of care and an act of letting someone know how much do you care about them. Thus, every occasion marks an exchange of gifts between the loved ones. Valentine's day is one such occasion where the sharing of gifts is also an acknowledgement of a lifetime of togetherness. And so, choosing the right gift for your partner becomes an important part of the entire celebration. Choosing gifts for girls is easy as they often hint their likes/dislikes and aspirations some way or the other. However, guys are comparatively less expressive. And this leads to a woman like you being confounded about the choice of your valentine's day gift. 


Though this might seem like a big problem for you, in reality, it isn't. So, stop worrying about a unique gift to give him this valentine's day as we, at bigsmall, are going to make your task a lot easier. With our curated valentine's day gift for boyfriend, all your work will be done in a jiffy. You would no longer need to run helter-skelter in search of a perfect gift, because, we will bring them to you ourselves. Just sit comfortably in your favourite place and read our ultimate guide that follows to find your perfect gift for him.
 
Valentine's day gift for a fitness freak:


Keeping oneself fit has become a new trend nowadays. Everyone is conscious about their bodies and have started taking steps to keep them fit and healthy. If your boyfriend too is putting up an effort to keep himself fit, then give him a gift that appreciates him for this work and at the same time motivate him to do even better.
Valentine's day gift for Traveller

Travelling the world and exploring the unknown is one driving force that makes people work harder and better. If your boyfriend has a wanderlust too, then the best thing that you can gift him this valentine's day would undoubtedly be a travel gift. A companion of his journey, your gift would be a reminder of your love for his dreams throughout.
Valentine's day gifts for a superhero fan


They say there is no age to adore your superhero. And looking at your boyfriend praising the fictional saviours, you agree to the obsession people have for them. Well, If your boyfriend is a little crazy about superheroes, then gift him his favourite superhero products and make his valentine's day one in an infinity.
Valentine's day gifts for the Party Animal

Partying is the best way to reduce stress, socialise and have fun. Everyone hangs out with friends and family to spend some quality time. However, for some, partying is a way of life. They would spend every other day with friends or alone, chill out in a pub, restaurant or beachside, and enjoy the moment they have got. If your boyfriend is a party animal too, then this valentine's day you can gift him creative gifts to make his party all the more enjoyable.
 Valentine's day gift for a Workaholic boyfriend

If your boyfriend is very serious about his work and most of his day doing all the assignments and stuff, then gift him something that acknowledges the hard work he is putting through.
Valentine's day gift for a creative boyfriend


Have there been time when your boyfriend has surprised you with creative gifts and ideas on various occasions? The instances where he would find an amusing way to please you and make you happy even in the darkest of time? Well, if you are nodding in agreement, then it is time, my dear girls, to return the favour. This valentine's day, astonish him by giving creative Valentine's Day gifts that he hadn't expected. And to help you with the selection, here are some of our picks:
There are many more presents awaiting you on our shelves that would make a perfect gift for boyfriend and valentines gift for men. These curated unique gifts will make your gifting experience an hassle-free one. Thus, all you need to do is browse through our website, choose your gift and plan a perfect date for him on Valentine's day.


Happy Gifting!

Written by Sanskriti.
---