To Spice It Up, Let's Ice It Up!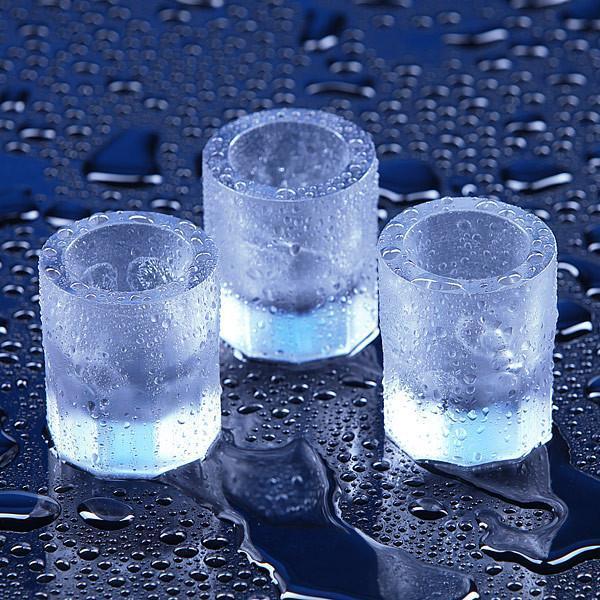 Summers are reluctant to part away. While you pray for the monsoon to mark its presence, the sun is shining brightly in all its glory, making it difficult to move out of the house. And as you lay at your place, you start doing one thing in a loop- refilling the glasses with chilled drinks to keep yourself refreshed and hydrated. Taking rounds on water, shakes, lemonade and mocktails, you keep your thirst for chilled drinks in check. And that's how ice cubes suddenly become your best friend.
Don't you think regular ice cubes do get boring, especially when you've got to see them 5-6 times a day? That is why we at bigsmall.in, a fun online gift store have brought for you a collection of ice tray moulds to give them a different, funky appearance.


You must have heard of rings inside drinks before. But have you heard of ice rings floating in your drink? For a person who adores jewellery, this ring ice tray lets you adore the crystal rings in your drinks as you serve it to your partner or your friends. Flaunt your rings with this silicone tray and give it a chance to add bling to your drinks this summer!

If you happen to love adventure and are inspired by what Salman Khan, Ajay Devgan, Tom Cruise or Jackie Chan do on the big screen, you'd love to have bullets and guns floating in your drinks. And what's better than using them to kill the summer heat! Grab on, and set yourself up to fight off the temperature!
 
Every group has a person or two whose main aim in life is to defy all the rules. And when Sun God is the ruling in summer, it's definitely a challenge they can't miss. Gift them or yourself (if you are the one) a skull and crossbones ice tray as you battle the heat and enjoy floating skulls and crossbones in your lemonade, cold drink, or beer! And when the challenge is won, use it to freeze Halloween chocolates and bake Christmas desserts!
For those who wish their drinks to be absolutely chilled without any dilution, sphere ice balls are the solution they have been looking for. With ultra slow-melting, it lets you enjoy your drink completely. Just fill in the mould with water, and freeze it to get your chilling experts.
Love for music is undeniable. Music and guitar are what every music lover dreams of. And when there's a guitar floating in your drinks, it's like your drinks are playing your favourite note. The guitar ice tray gives you the exact same experience as you use them to chill your drinks at home or during a party. The guitar also can be used to stir your drinks. Guitar ice tray is a must have to beat the heat with some musical strings.


Add Moai sculptures to your drink and go back to the days of the monolithic age when the climate wasn't this treacherous and the Sun God not so furious. Freeze water in the stone cold ice tray and set your drinks as exotic ones of the old times.
Thinking of taking refuge near the poles given how the sun shows no mercy? Don't worry, you no longer need to make the dangerous journey because we can bring the poles right to you. The polar bear and the penguins too have come to accompany you in your drinks. What are you waiting for? Add them to your drink and do away with the heat!
What can be a better way to cool your drinks than to serve them in the ice itself? With the shooter ice tray, create shots of lemonade, mocktails and your favourite alcohol and gear up to beat the heat!
These trays are always on a rescue mission for you. Saving you and adding a little adventure to your mundane drinks, these unique ice moulds know just how to make things jolly! So, when ice cubes are the ones that are spicing your life with amazing experiences of the summer; ice up the entire process by bringing relief for everyone around. Add these ice trays inside the freezer and set yourself to beat the heat! Visit bigsmall for more unique gifts.
Happy Summer!
---