Valentines Day Gifts Ideas for the Week of Love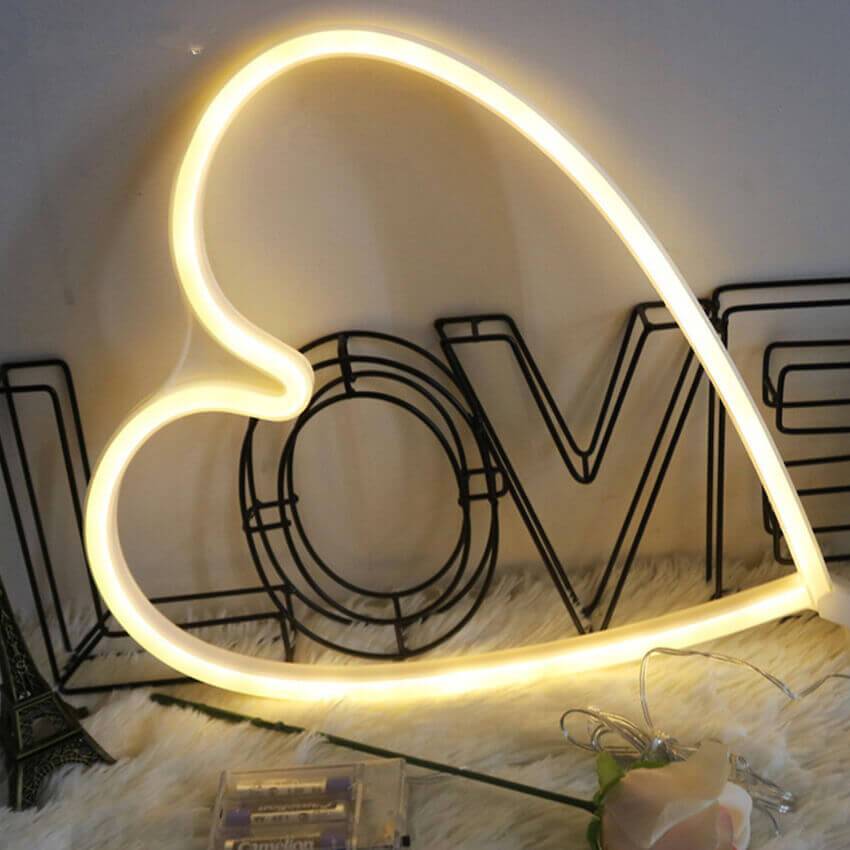 Gone are the days when gifts were a matter of just birthdays. The young generation does not wait for an entire year just for getting an opportunity to present gifts to people. And especially with Valentine's Day just around the corner, gift shops are getting overcrowded with young lovers thronging the alleys of markets and people scrambling through gift collections to present a box of happiness to their loved and dearest ones. And if you are one of those who has got immersed in the ocean of love, then this is your time to go on a shopping spree and gifting spree. And don't be mistaken that there is just one day for gifting. This February, get braced up for a week full of surprises for your beloved, which will leave your love life with a new zing altogether. 
ROSE DAY
How about having unicorns take over your home and that of your beloved on this very Valentine's Day? Unicorns are as magical as the feeling of love and being loved. The galloping unicorns will come as dream-come-true in broad daylight flashing their golden horns right inside your home. If you are wondering how to make the fable of unicorns a reality, then just bring this unicorn mug to your home. Clad in colorful designs with pastel coloured mane and a glittering golden horn, these cute pieces of art will simply make your girlfriend go "Aww!!" This 3D coffee mug or teacup will be the best friend of your girlfriend when you are not around. But how does it fit the Rose Day occasion? Get creative and fill this cup with rose petals or rose buds and surprise her on this Rose Day. The ceramic vessel and the elegant texture over the mug will make for the best Valentine's Day gift and will simply make anyone fall in love with this mug. 
Imagine sipping your favourite nectar from a heart-shaped receptacle... Sounds like a dream come true? Try the Heart-shaped glass from the caverns of Bigsmall.in and let the warmth of your love infuse into your beverage. 
PROPOSE DAY

Ring holder
Have you ever wondered where all the rings that you gift your winsome girl will go? The collection of rings is difficult to manage and maintain as these little symbols of love can just lay scattered and can get misplaced easily. And you certainly don't want your girlfriend to break her head every time she has to locate the lost rings. Bigsmall brings an ultimate solution for your girlfriend in the form of this ring holder. This unique piece of art will serve as a safe place for your loved one to preserve the symbols of your love. Available in the shape of a swan and elephant, these ring holders can assume little room at any corner of your beloved's home. It can be present in the bathrooms for holding the rings when one needs to take a shower or can be present on the dressing table at a corner or in a drawer. Propose your lady this Valentine Week and ensure that she does not lose your ring by any chance.
 
CHOCOLATE DAY

Definitely, chocolates are going to be a must for this Valentine Week. There is nothing more sensual than a bar of chocolate getting chomped down eagerly by your beloved and getting smeared on her lips. But chocolate alone can set the mood throughout the day. How about mixing some beer with chocolate? Sounds good? Is your guy a lover of sports? Does he just drool over the World Cup matches and forgets everything else in the world when sports matches are telecasted? If the answers are a big "Yes", then you definitely need this unique Valentine's Day gift for your boyfriend. This incredible beer glass is a cutout of his favourite football kicks. Who says that you cannot drink right from the football shoe? Bring home to your boyfriend the majestic feeling of drinking from a football sneaker as this Football Shoe Mug stores the nectar for your man as both of you watch your favorite match on the screen. The fine finishing and the intricate detailing will set the perfect mood for the themed parties too. The high borosilicate glass will simply make your man the talk of the town.
 
TEDDY DAY

Teddy bears are certainly the best aphrodisiacs if the word could be applied to non-food items. The cuddle-friendly creatures can bring smiles to almost anyone's face. But if you gift your loved one just a teddy bear like the entire world does, then what will be special about you? Bring to the home of your dearest one some fluffy Super Mario Brothers plush slippers. Get Mario and Luigi adorn your beloved's feet this Teddy Day and make her walk the most enjoyable one. These one-size-fits-all slippers are simply the best gift for your girlfriend's delicate feet this Valentine Week. Set your gaming soul run free with Super Mario and Luigi hitting the floors.
 
PROMISE DAY

This gift is exclusively for girls. All guys smitten in love, alert! Does your girlfriend love to groom her nails a lot? Do you find her nails adorned in different colour almost every other day? If yes, then your winsome beloved needs this gift for sure. The wearable nail polish holder is the bets 2-in1 solution for your beautiful lady to hold the nail polish and apply the colour at the same time. The nail polish holder simply splits your girl's fingers and becomes the ultimate solution for her medi and pedi needs. The silicon holder slips between the fingers and holds the nail polish container with a firm grip. Nail art would have never been easier and more seamless without this ingenious gift. Now, your beloved will no more make you wait and get late before going to a party or a restaurant, just for applying nail polish. Simply don the holder between her fingers and get ready to go as the nail colors can be applied easily on the go. Promise your girlfriend that you will take care of all her needs and exemplify it through this unique gift for her.
HUG DAY and KISS DAY

Mermaid Tail Blanket
Have you ever imagined your girlfriend as a mermaid? Have you ever fantasized about sitting beside a mermaid and cuddling her? If the answers are "Yes", then Bigsmall can make this a reality for you. And you don't have to dive into the chilling waters of the ocean for this. Watch as Bigsmall brings to the doorstep of your beloved this unusual and unique Valentine's Day gift that will transform your girlfriend into a mermaid. This mermaid tail blanket is a perfect gift for those who love mermaids and want to transform into one during the times of winters. See your girl wrapping herself in this yarn knitted blanket shaped like a mermaid tail. You won't stop cuddling your girlfriend with this unique gift at her home on Hug Day. This can be used while watching TVs, taking a nap or even while reading a brilliant novel. Warm and cozy by design, these can form the perfect sleeping bags and are a great gift if you are planning to go for campfire or near the beach this Valentine's Day.
There is nothing more romantic than getting drenched with your loved one in the rain. As the raindrops slowly engulf you and leave you in the best of moments with your dearest one, love hormones touch a new all-time high. Just imagine yourself dancing in the rain with a huge heart covering you both from the raindrops as you cuddle each other and huddle under the rainy sky. This is not going to be a fairy tale at all, as this heart-shaped umbrella brings both of you closer. This 16-spoke framed umbrella is quite lightweight and strong at the same time. With a diameter of 102 cm and a handle length of 80 cm, this umbrella is quite convenient to use. The aluminium frame draped in polyester makes the umbrella look quite elegant and is the best Valentine's Day gift that you can present to your girlfriend.
 
VALENTINES DAY

Are we making the work of boys too easy? Are the girls wondering when Bigsmall will recommend gifts for their boyfriends? If yes, then the wait is over! Here we come with some unusual and unique Valentine's Day gifts for boyfriends. And the first one to top the list is a dumbbell-shaped water bottle. If your boyfriend is a fitness-freak and you simply get floored by his ripped body, then make a move to contribute to his fitness. Get this amazing dumbbell water bottle for your man which will be a good acknowledgement of his fitness and will also keep him hydrated throughout the day. Capable of storing 550 mL of water, this bottle will be a boon during the light workouts. Just grab one of these from Bigsmall for your boyfriend or get it delivered right to his doorstep. The beautiful colours will add to the appeal and will be a good reminder for him to keep hitting the gym every day.
And we can see a few girls frowning as they are still wondering what will fit their boyfriends who are quite calm in nature and not party-mongers. Bigsmall has answers for everyone and a gift for every kind of soul on this Valentine's Day. The back-flow Buddha incense burner will be the most perfect and unique gift on this Valentine's Day for your guy. This incense burner creates the illusion of a smokey waterfall. The gift article shows a monk, most people call this figurine as Buddha, sitting and meditating beside a waterfall. This waterfall is nothing but just an illusion created by the reverse flow of smoke from the incense cone placed at the top. The scented waterfall creates for your friend a perfect housewarming gift. And this gift is not meant only for boys. Even girlfriends can be delighted with this beautiful and unusual gift.
 


Beating Heart Clock




If your heart has skipped a beat for the gorgeous face on the earth, then go tell her how your heart beats each second just for her. Tell her the most romantic way by placing your heart right on her wall. We are not talking about a 'heart' emoji on the Facebook wall. Rather, this beating heart clock will make the very fancy idea of beating heart a reality. As the hands of the clock move, it creates an illusion of a beating heart. Your girlfriend can see your heart pounding for her every second without fail. The illusion is created by the moire pattern and is a perfect gift for this Valentine Day as this gift will stay for a very long time with your beloved and will keep reminding her of you at all times with each passing second.
Valentine Week can no longer be boring and ordinary with Bigsmall opening up its galley of the most amazing and unique gifts for Valentine's Day. You just need to be creative and let Bigsmall help you with finding the best valentines day gift for your boyfriend or girlfriend. One gift and the most beautiful moments will be turned to the most priceless memories of your life.
---